Welcome to Dentalic, the dentist Figma template that is here to revolutionize the way dental clinics and dentists showcase their services online. Our latest medical Figma template is designed to provide you with the tools and features necessary to create a stunning website that truly reflects your dental practice.
With Dentalic, you can easily customize your website to your specific needs, including showcasing your dental services,  your team, and plans. This dentist Figma template is perfect for both established dental clinics and solo practitioners looking to establish an online presence.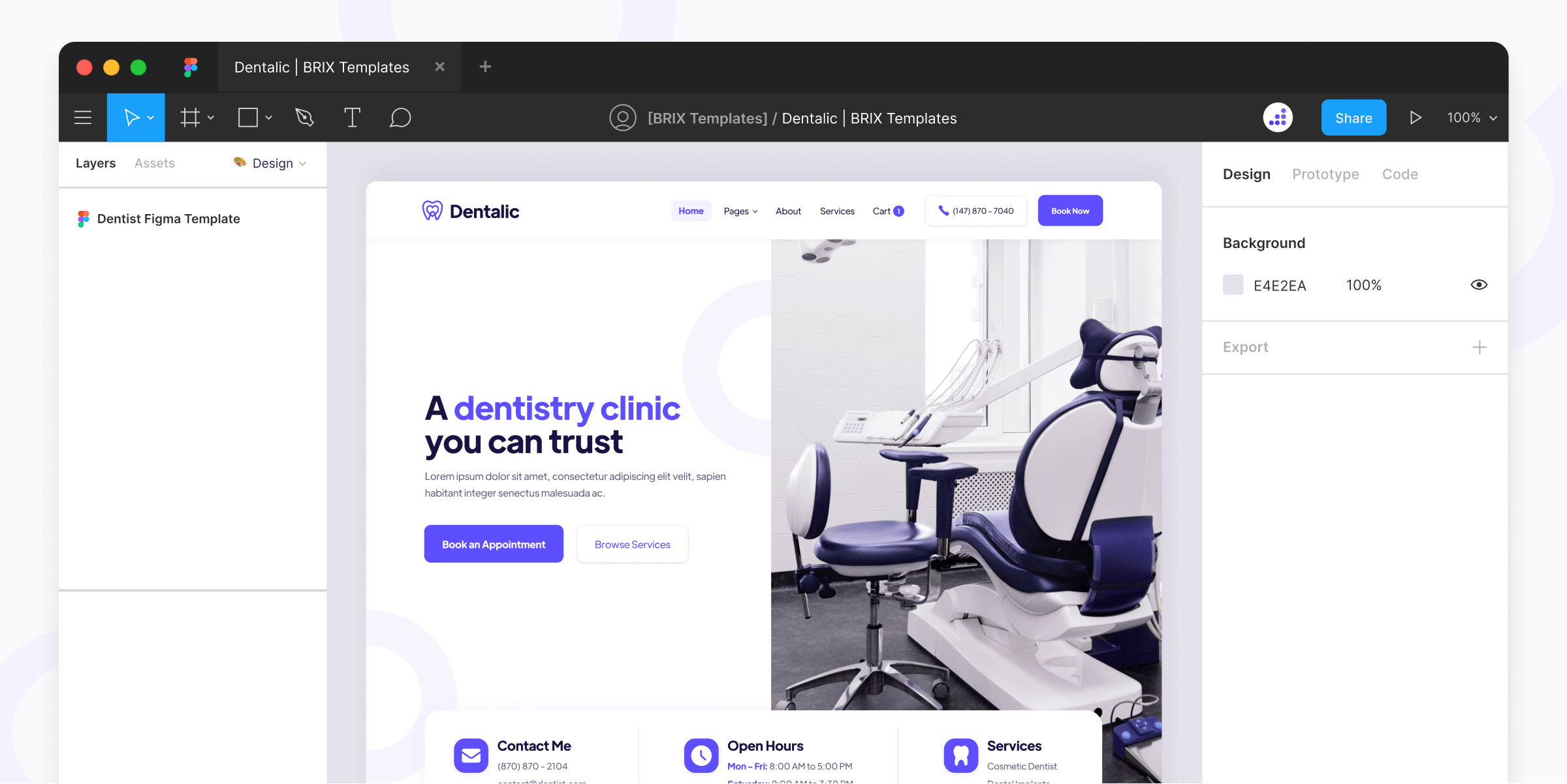 Our Dentalic Figma template is user-friendly, easy to navigate, and designed with a professional and modern aesthetic that will impress both new and existing patients. With a variety of customizable options available, you can tailor your website to meet your unique needs and preferences.
So if you're a dental clinic or a dentist looking to create a website that will leave a lasting impression on potential patients, look no further than Dentalic. Our dental clinics Figma template is designed with your success in mind, ensuring that your website is as stunning and professional as your practice. Start building your online presence today with Dentalic!