Are you tired of struggling to design a website for your cryptocurrency business? Look no further! Cryptocurrency X is the solution you've been searching for. This revolutionary Cryptocurrency Figma Template is specifically designed for Crypto and Blockchain businesses, providing you with a stunning, professional website in no time.
With Cryptocurrency X, you'll have access to a Crypto Figma Template that is unparalleled in the industry. The Blockchain Figma Template is designed to make your life easier, allowing you to create a website that perfectly fits your business needs. Whether you're a startup or an established business, Cryptocurrency X will help you stand out from the crowd.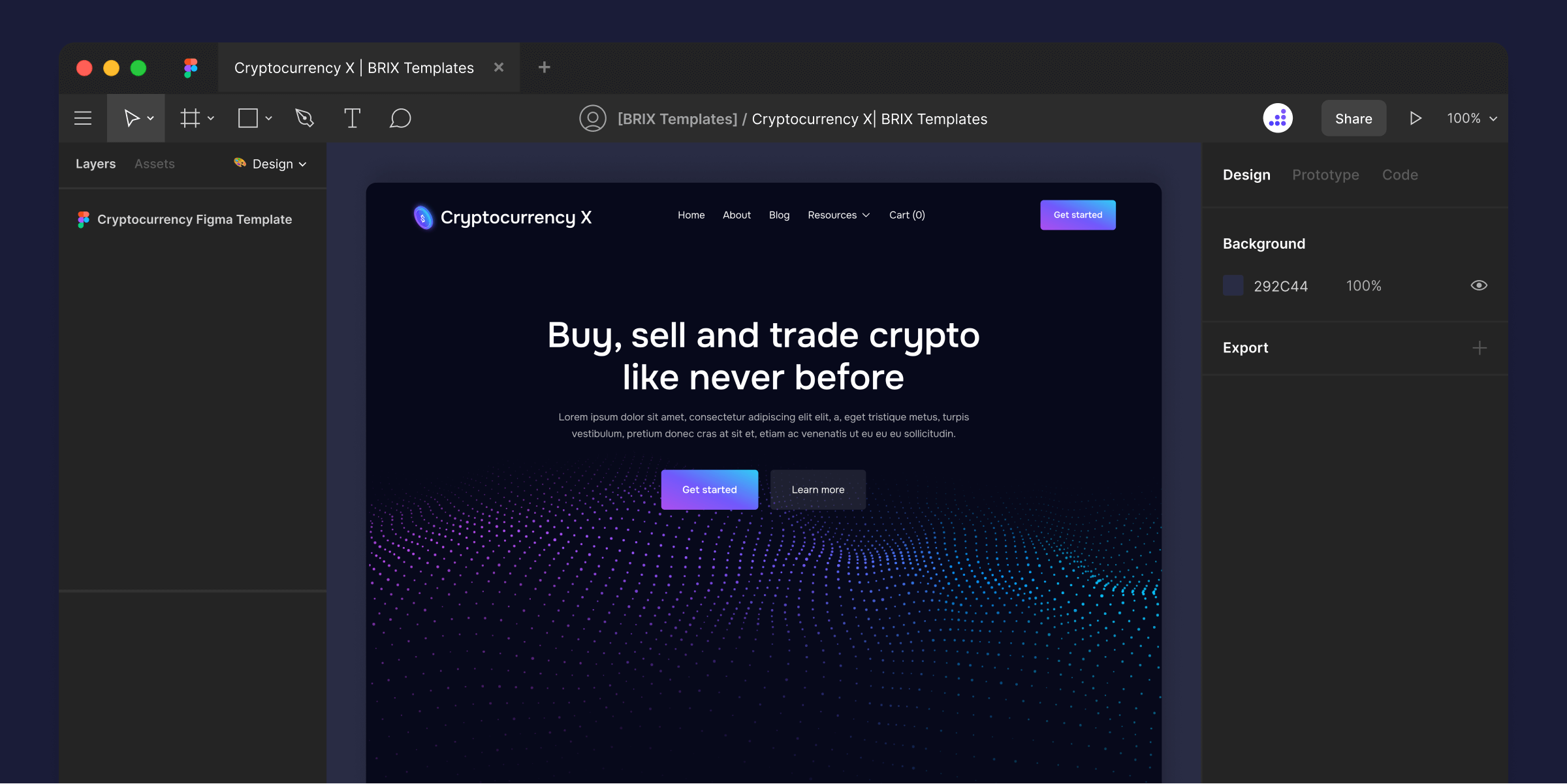 The Cryptocurrency Figma Template is user-friendly and easy to use, with a drag-and-drop interface that makes it simple to customize your website. Plus, with our detailed documentation, you'll have all the guidance you need to create a website that looks great and functions flawlessly.
Don't let a lack of design skills hold you back. Cryptocurrency X is the answer to all your problems, providing you with a Blockchain Figma Template that will take your website to the next level. Get started today and watch your business grow!