Welcome to the world of crypto! Our latest Crypto Figma Template is designed to cater to the needs of crypto businesses, offering a user-friendly and intuitive interface. With this template, you can easily design and develop a website that showcases the latest in the world of cryptocurrencies and blockchain technology. Whether you're launching a new cryptocurrency or managing an existing blockchain platform, this template is the perfect solution for you.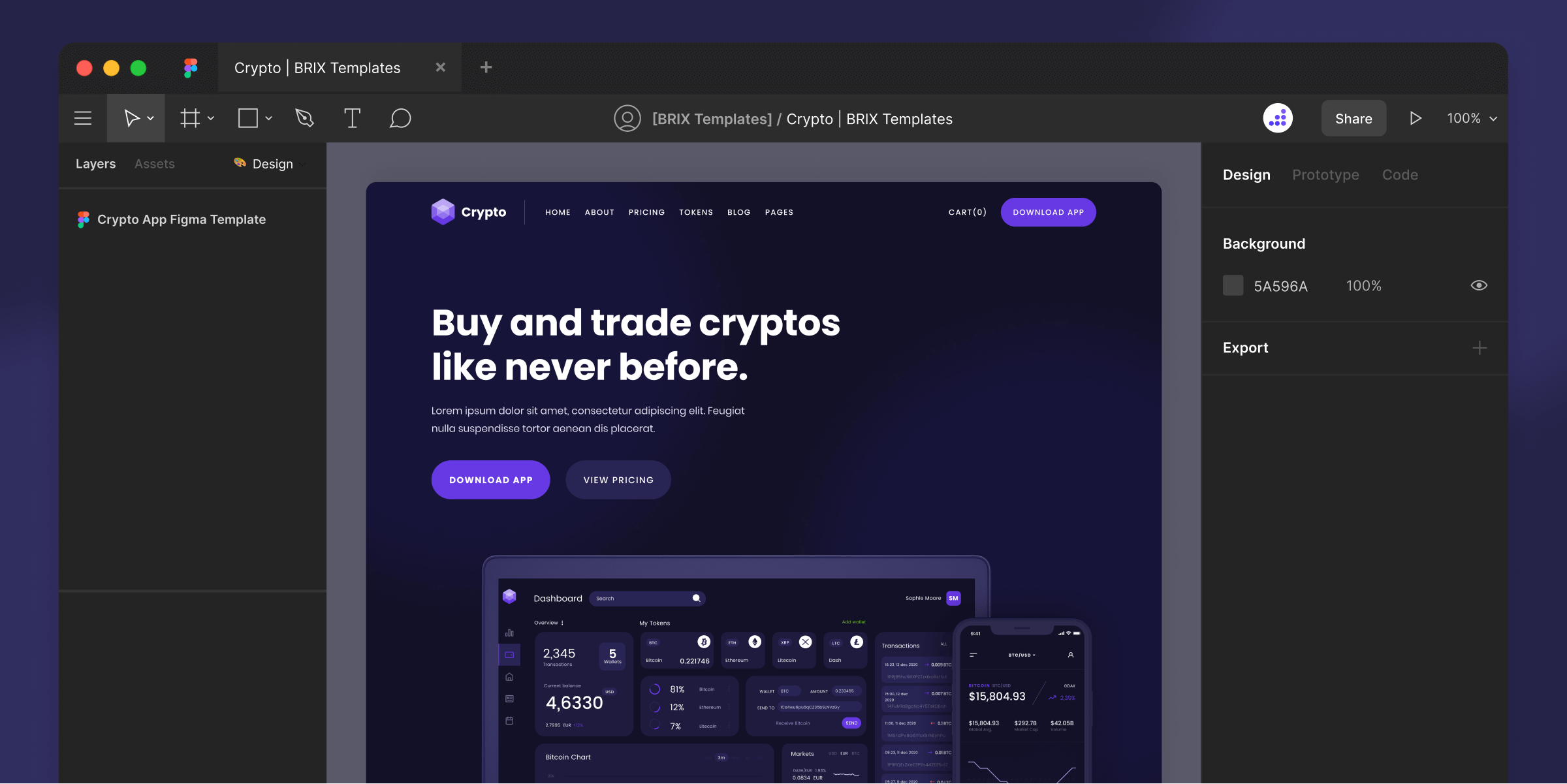 Our Cryptocurrencies Figma Template includes all the essential pages, such as Home, About, Tokens, Pricing, and more. It's designed to offer a seamless user experience, allowing your audience to easily navigate through your website and understand the services you offer. With its sleek and modern design, this template is sure to leave a lasting impression on your audience.
Whether you're a cryptocurrency enthusiast or a blockchain developer, our Blockchain Figma Template is perfect for showcasing your brand in the best possible light. So why wait? Get started today and take your crypto business to the next level with our Crypto Figma Template!