Are you tired of using the same old website templates for your startup or modern company? Say hello to Company X, the innovative Corporate Startup Figma Template that will take your website design to the next level.
With a complete set of pre-designed components and UI elements, including a responsive grid system, color schemes, typography, and icons, Company X offers a range of features that can be easily customized to fit your branding and design needs.
Built with Figma, the popular and powerful design tool, Company X is a user-friendly template that makes collaboration with your team members a breeze. But what truly makes this Modern Startup Figma Template stand out is its unique and creative structure.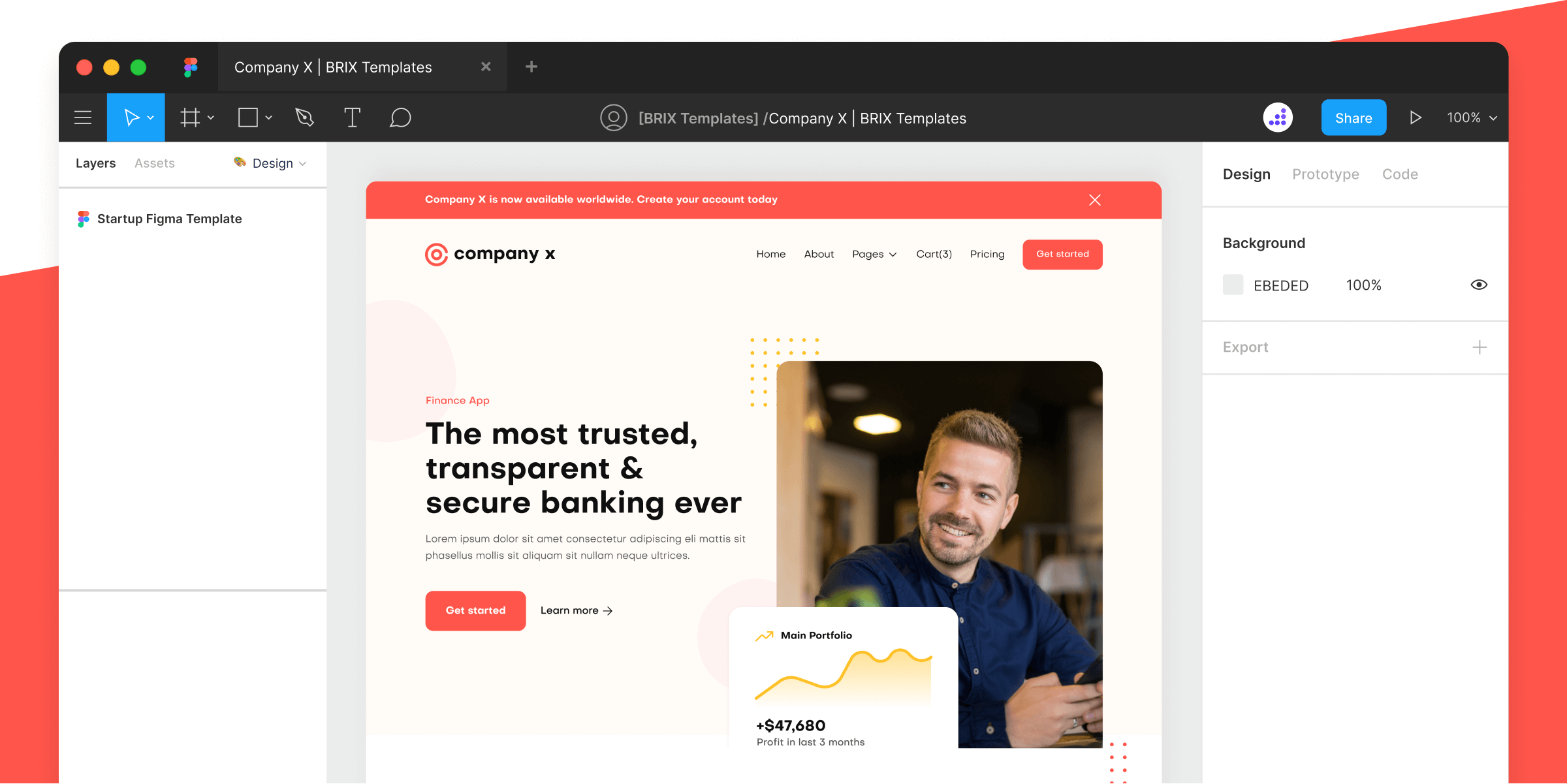 Featuring a dynamic and visually engaging layout, Company X ensures your website visitors are captivated from the first click. And with its intuitive design, it guarantees a seamless user experience.
So why wait? Get ahead of the game and create a stunning website with Company X – the Startup Figma Template that will set your business apart from the rest.