Say goodbye to the headache of designing a website from scratch and hello to Codely X, the latest and greatest addition to our collection of SaaS Figma Templates. Specifically designed with B2B SaaS startups in mind, this Tech & SaaS Figma Template is the answer to your web design prayers.
Our user-friendly interface makes it easy for even the most design-challenged individuals to create a website that's both professional and unique.
With a wide variety of pre-made components and elements, including integrations, features, careers, and pricing, Codely X has everything you need to create a website that truly stands out from the crowd.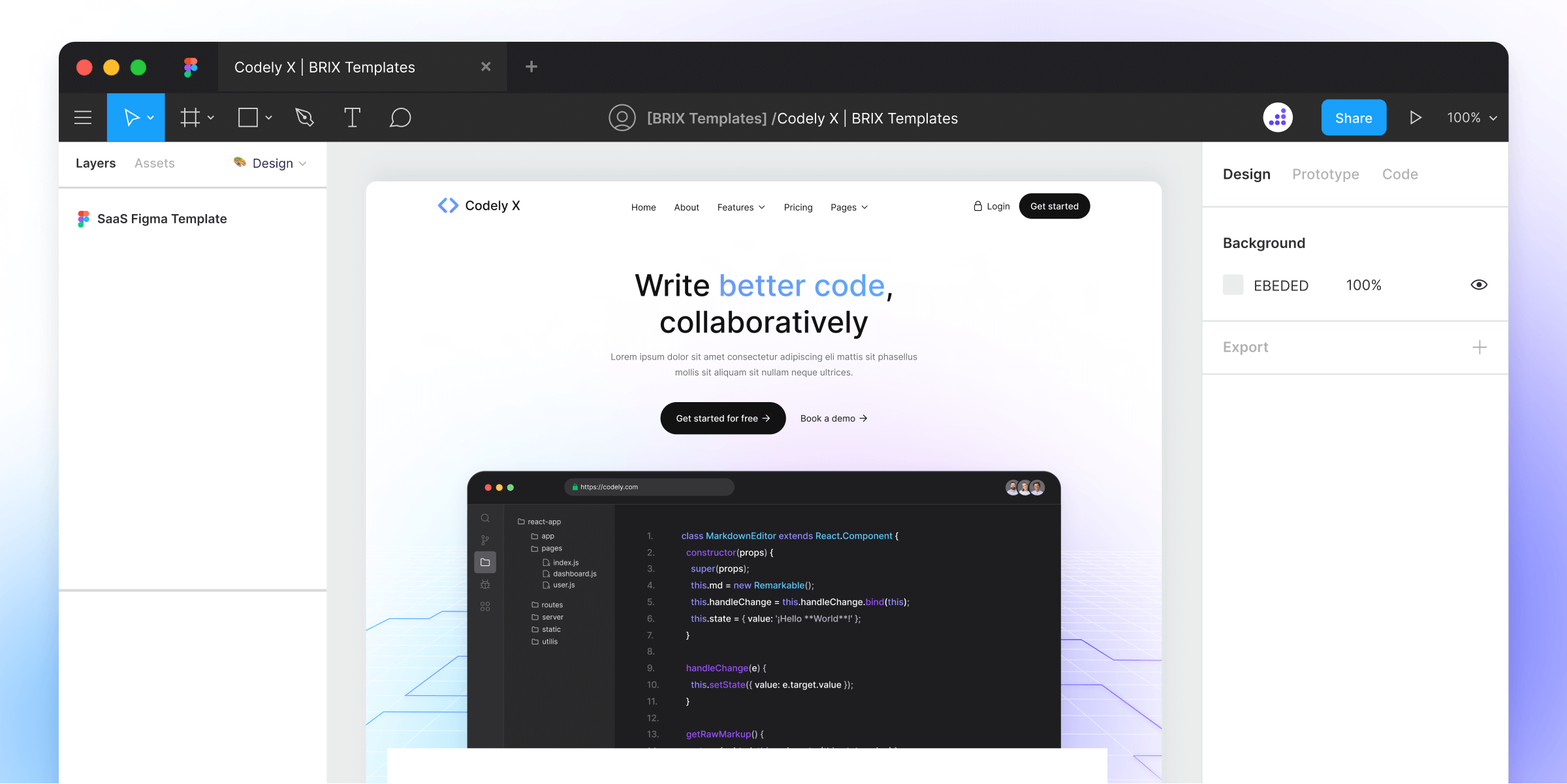 But what truly sets Codely X apart from other B2B SaaS Startup Figma Templates is its one-of-a-kind, creative structure. Our design team has gone above and beyond to ensure that each component and element not only looks great but also works together seamlessly to create an engaging user experience.
Whether you're a startup or an established business, Codely X is the Tech & SaaS Figma Template that will elevate your online presence to the next level. With its stunning design and intuitive interface, you'll be able to create a website that truly represents your brand and leaves a lasting impression on your visitors.