Code is the latest and greatest addition to the world of software Figma templates. This beauty of a template is sure to blow your mind and take your website design game to the next level.
With Code, you can say goodbye to the tedious process of starting a website from scratch. This Coding Figma Template has everything you need to design a stunning website that's as unique as your business. From its sleek and modern layout to its intuitive design, Code has all the bells and whistles to make your website stand out from the crowd.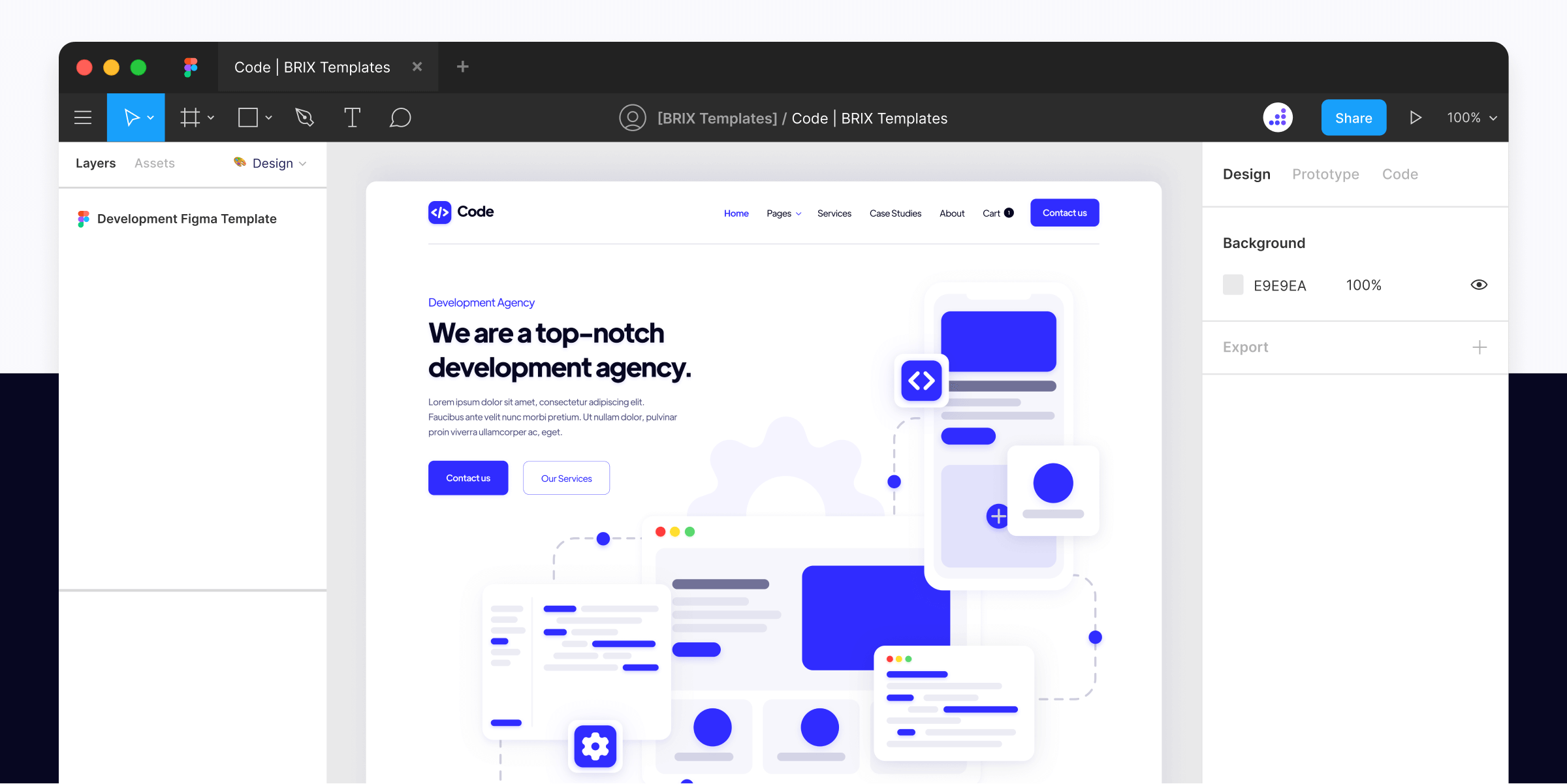 But wait, there's more! Our Code Software Figma Template is perfect for Development Agencies who want to create websites for their clients. It's designed with your business in mind, so you can easily customize it to match your client's brand identity.
And if you're a Software looking for a reliable Figma Template, Code is the answer to your prayers. It's user-friendly, flexible, and compatible with all major web browsers. You won't find a better Development Agencies Figma Template out there!
So, don't waste any more time. Get your hands on Code today, and watch your website come to life in no time. With its innovative design and endless possibilities.