Welcome to Carpenters X, the latest addition to our collection of top-quality design resources for the carpentry business. Carpenters X is a Carpenter Figma Template that has been meticulously crafted to cater to the specific needs of carpentry and interior design architecture businesses.
Whether you're a seasoned carpenter or an aspiring interior design architect, this Carpentry Figma Template has everything you need to design a stunning website that showcases your business in the best possible light. With its clean and modern design, Carpenters X offers a user-friendly interface that is easy to navigate, making it an ideal choice for businesses of all sizes.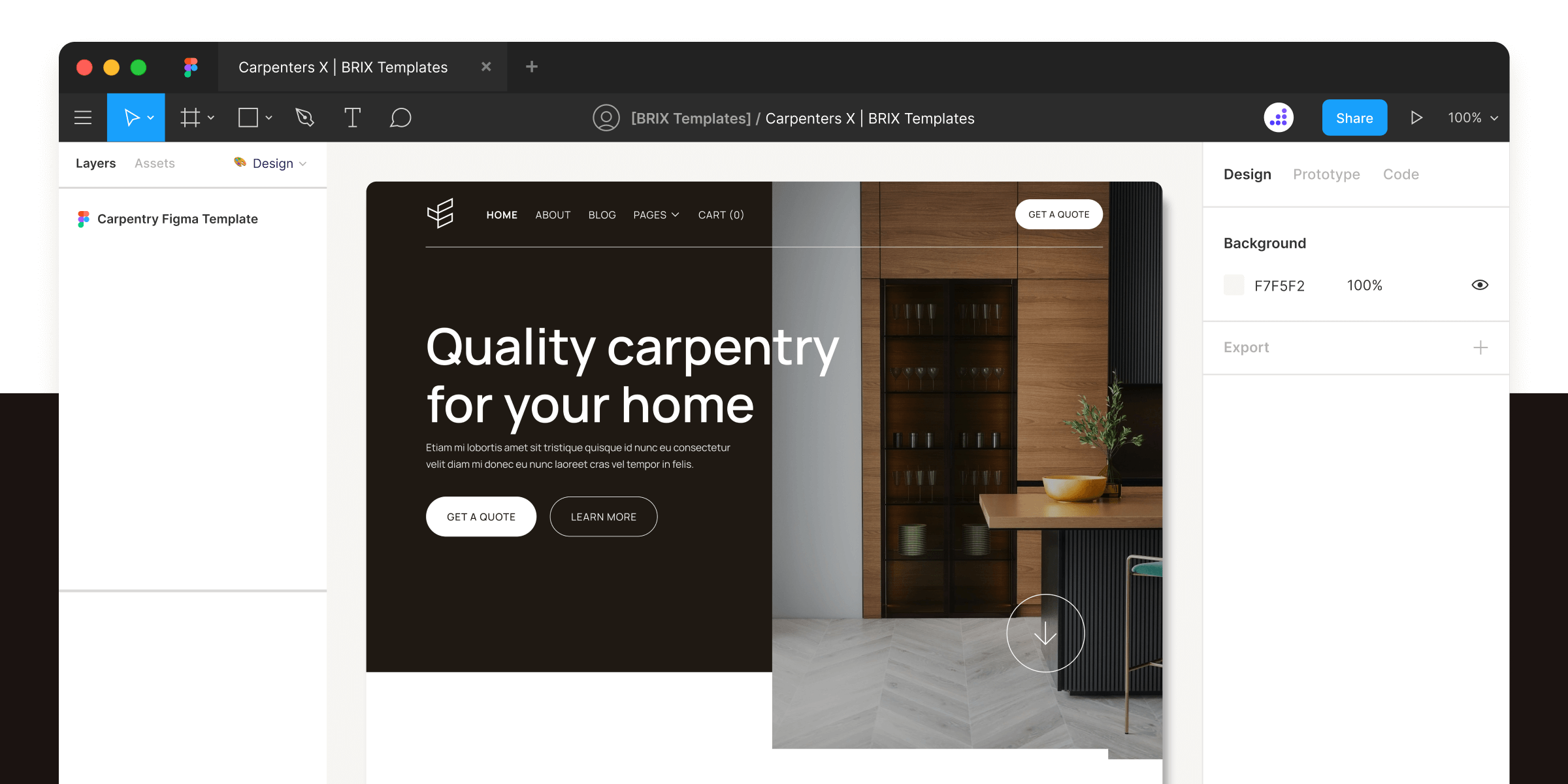 Featuring a range of customizable pages, this Interior Design Architecture Figma Template offers an extensive set of components. Designed with the latest trends in mind, Carpenters X offers a range of color schemes and font options, ensuring that your website looks unique and stands out from the competition.
So if you're looking for a Carpenter Figma Template that can help you take your carpentry business to the next level, look no further than Carpenters X. With its top-quality design and easy-to-use interface, this Carpentry Figma Template is sure to be an indispensable tool in your design arsenal.