Are you a writer or an author looking to showcase your literary talent to the world? Look no further than Author, our latest book Figma template that is here to help you create a stunning website that perfectly represents you and your work.
Crafted with writers and authors in mind, Author is the Figma template that will help you bring your creative vision to life. With its elegant and professional design, this Writers Figma template is perfect for creating a website that reflects your unique style and voice.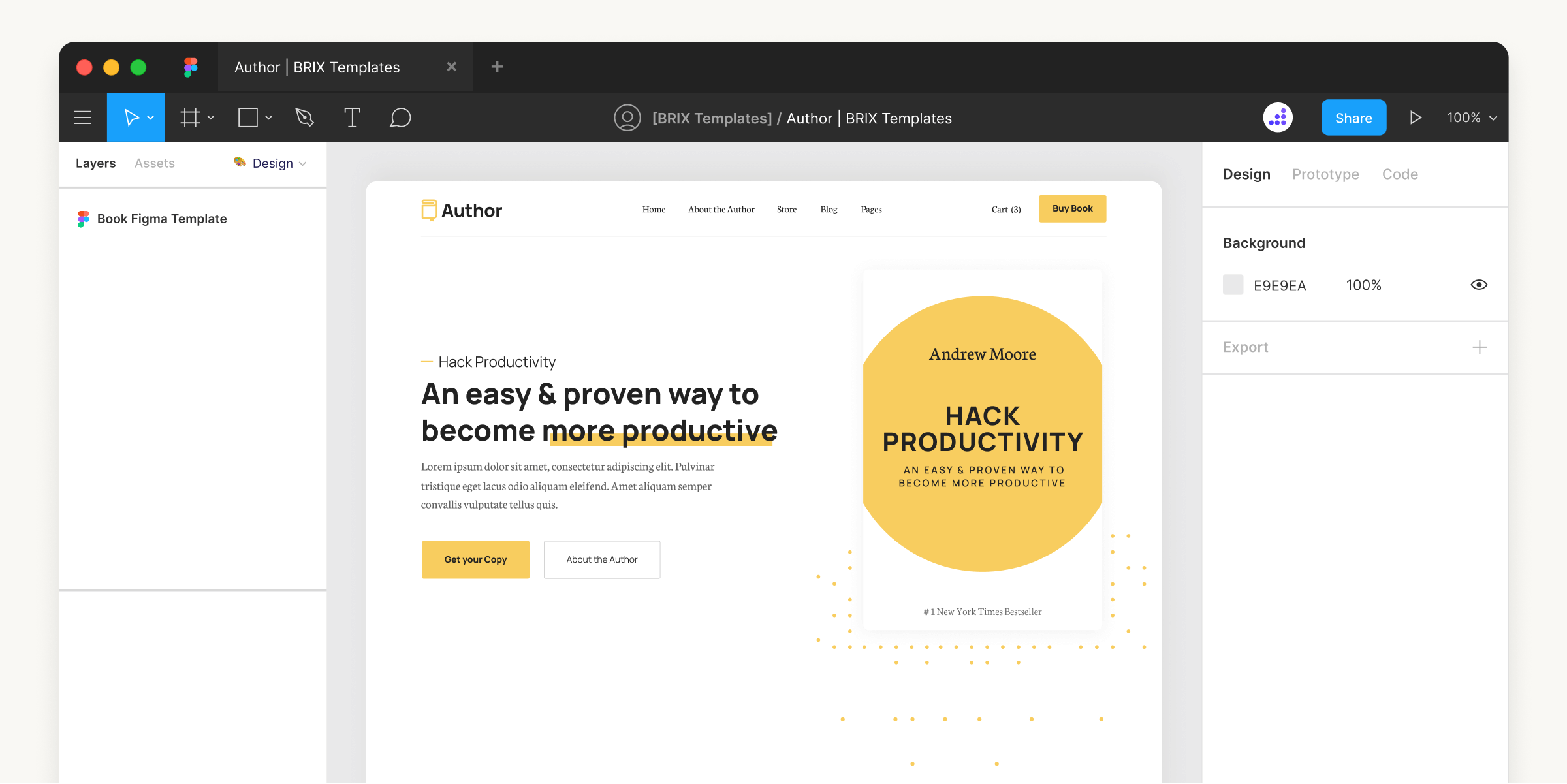 Whether you're a seasoned author or a new writer just starting out, Author is the Figma template that will make you stand out from the crowd. With its intuitive interface, you can easily customize the template to your liking and create a website that perfectly captures your brand.
So what are you waiting for? Give Author a try today and see for yourself why it's the writers and authors Figma template of choice. With its stunning design and user-friendly interface, you'll be able to showcase your work in a way that will leave readers begging for more.