Elevate your architectural vision with Architectr X, the pinnacle of design sophistication in the digital realm. Crafted exclusively for Architects and Interior Designers, this Architecture Firm Figma Template is a testament to the marriage of creativity and functionality.
Architectr X is more than a template; it's your blueprint for a captivating online presence. With its seamless user interface and visually stunning layouts, this Architecture Figma Template transforms your concepts into immersive digital experiences. Whether you're showcasing awe-inspiring designs, detailing architectural marvels, or highlighting interior masterpieces, every element is meticulously crafted to reflect your unique style and expertise.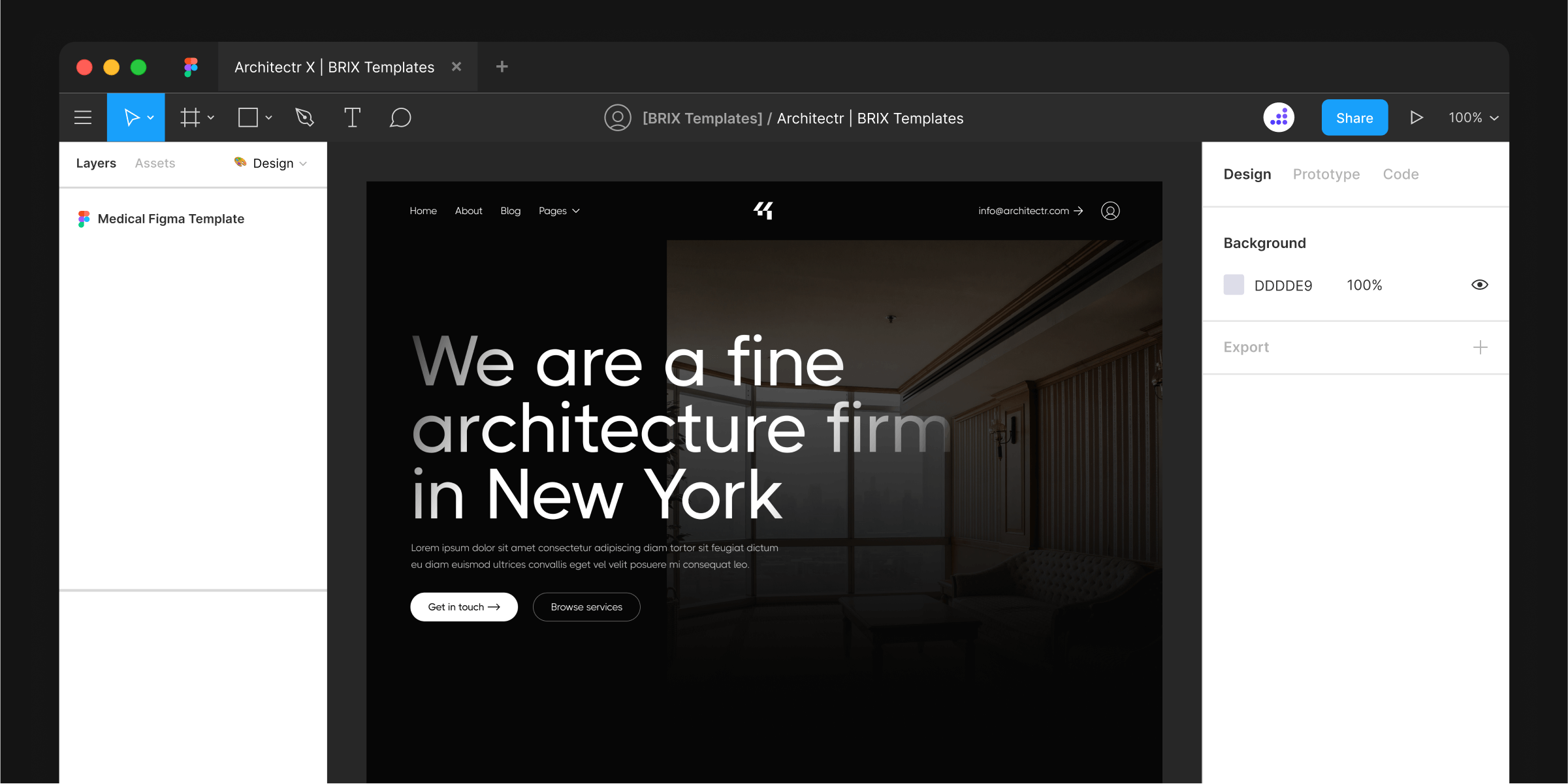 Designed for those who understand that every detail matters, Architectr X stands as a beacon of inspiration for your clients. Navigate your projects effortlessly, captivating your audience with the elegance of your designs. From the grandeur of architectural plans to the intricacies of interior spaces, this template ensures your portfolio shines brightly.
Welcome to Architectr X, where design meets digital brilliance. This isn't just an Construction Figma Template; it's your canvas for architectural storytelling. Impress your clients, captivate your audience, and elevate your brand above the rest. Step into a world where creativity knows no bounds, welcome to Architectr X.