Dive into the future of technology with AI X+, an unparalleled marvel in the world of digital design. Specifically crafted for Artificial Intelligence enthusiasts and AI companies, this Artificial Intelligence Figma Template is more than just a design – it's an innovation.
AI X+ doesn't just cater to AI; it champions it. This AI Startup Figma Template seamlessly integrates the complexities of Artificial Intelligence and Machine Learning into a visually stunning digital experience. From streamlined navigation to captivating visuals, every element is meticulously crafted, ensuring that your online presence mirrors the brilliance of your AI solutions.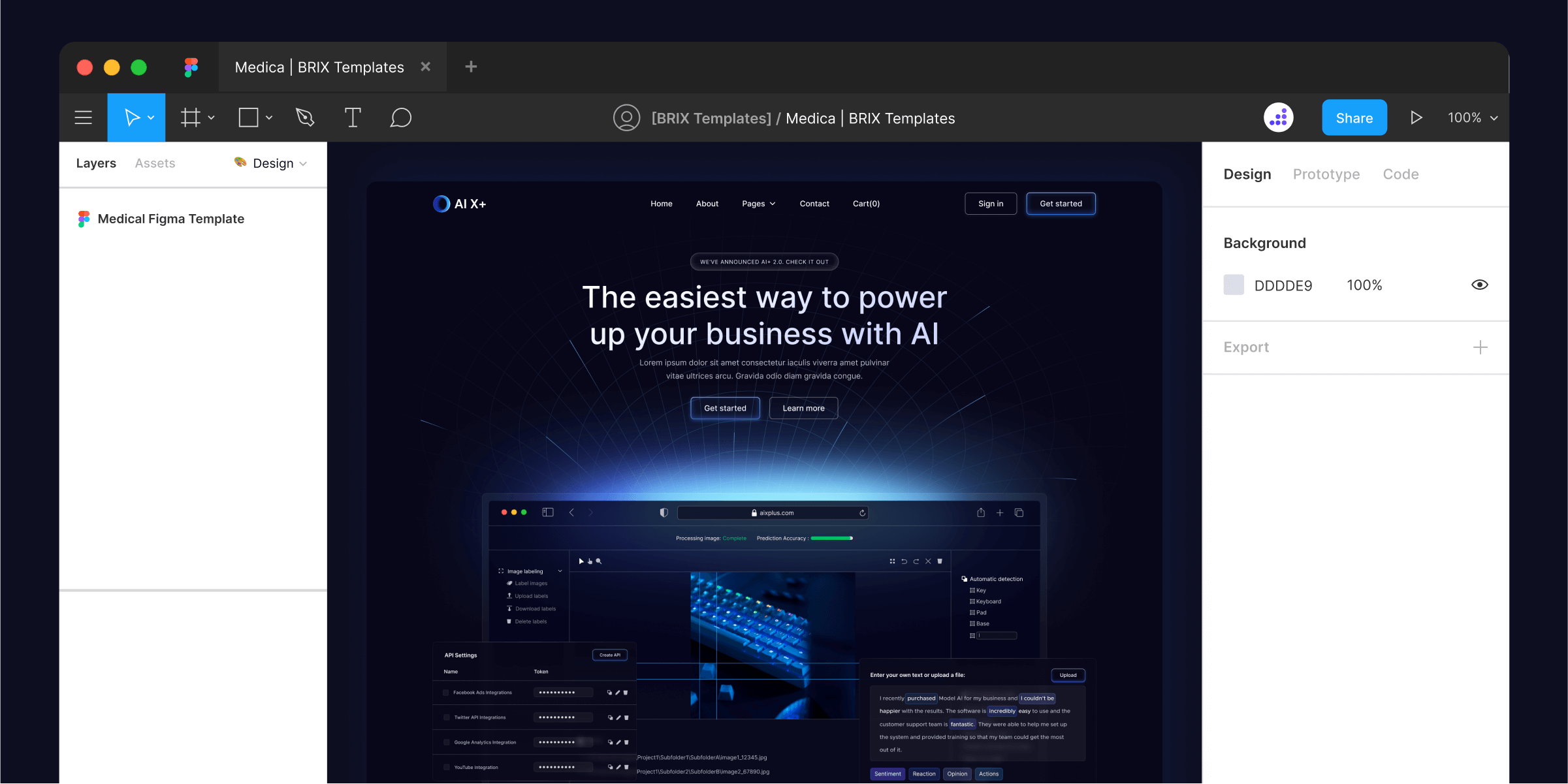 Navigate the digital landscape effortlessly with AI X+. This AI/ML Figma Template isn't just a website; it's your digital assistant, guiding visitors through the intricacies of your AI technologies. Crafted with precision and creativity, it presents your innovations with elegance and impact, setting you apart in the competitive AI market.
Welcome to AI X+, where innovation meets aesthetics seamlessly. This isn't merely an Artificial Intelligence Figma Template; it's your gateway to a digital future where AI and design unite in perfect harmony. Step into the realm of AI excellence; welcome to AI X+.