Dive into the world of innovation and data-driven excellence with AI-Tech X, the cutting-edge AI & ML Figma Template meticulously crafted for Artificial Intelligence and data science projects. This versatile tool empowers you to design a sophisticated website that seamlessly communicates your expertise in AI and machine learning.
In an era where AI is transforming industries and data science projects are at the forefront of innovation, having a website that reflects your technical prowess is paramount. AI-Tech X is the Machine Learning Figma Template that simplifies the process of building a website for your AI venture. It boasts a comprehensive toolkit of meticulously designed components, icons, and layouts, all tailored to convey the essence of Artificial Intelligence.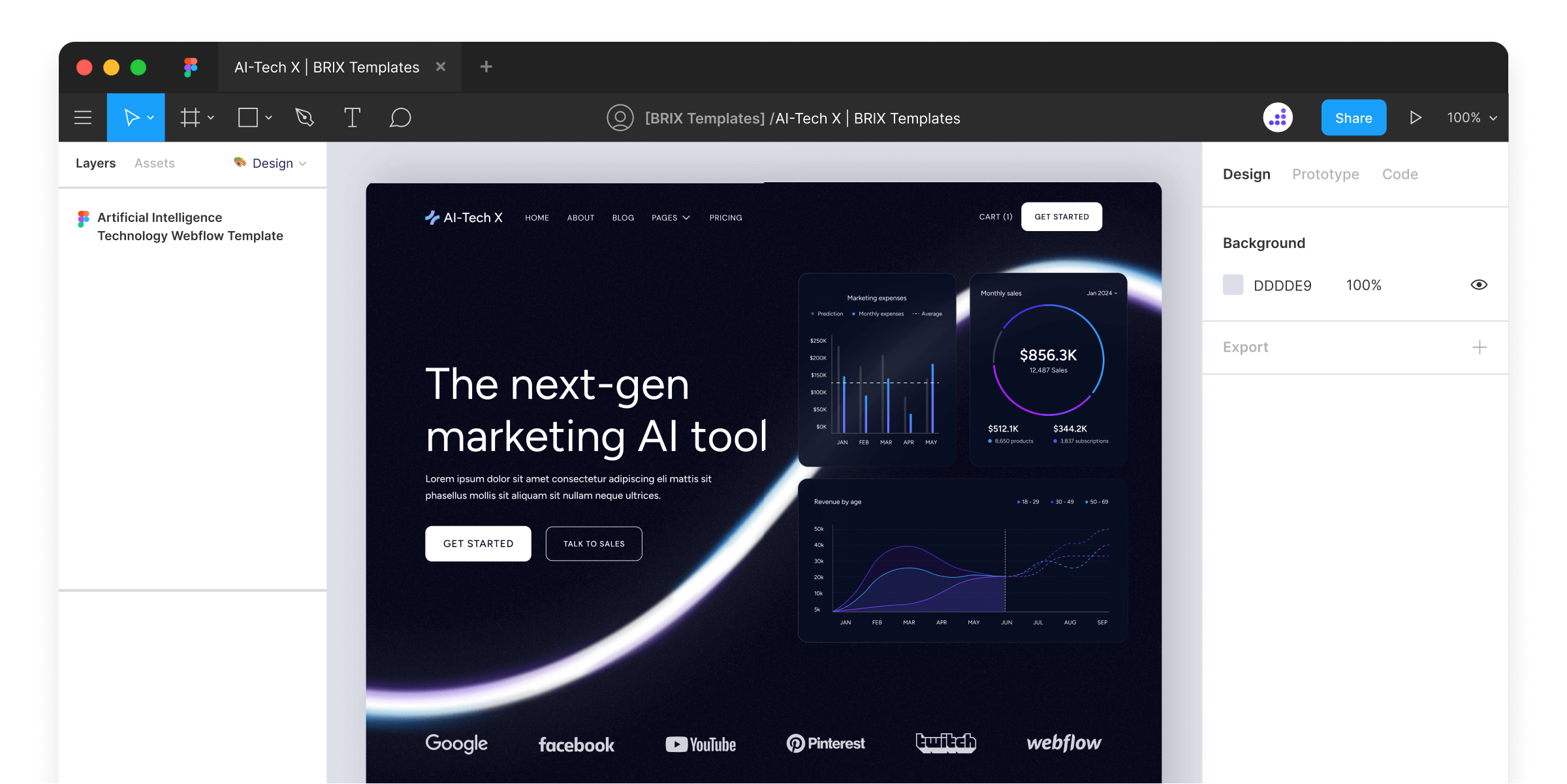 Our Artificial Intelligence Figma Template is designed with user-friendliness in mind, ensuring that both novices and seasoned designers can easily navigate its features. Customize your website to showcase your AI and ML solutions, research findings, and data-driven insights.
With AI-Tech X, your creative possibilities are boundless. Craft interactive data visualizations, showcase your AI algorithms, and highlight your team's expertise in the field.
Elevate your Artificial Intelligence or data science project with AI-Tech X. Embrace the future of AI web design and make a lasting impact in the world of technology and data-driven solutions. Unleash your creativity today and transform your AI venture into a digital masterpiece with our unparalleled Figma template. Join us in shaping the future of AI and machine learning, one pixel at a time.