Introducing the latest addition to our collection of Figma templates, the Wellbeing X Beauty Ecommerce Figma Template. As a leader in the organic beauty industry, we understand the importance of presenting a website that exudes beauty and wellness. That's why we've created a template that caters to the unique needs of beauty and lifestyle ecommerce businesses.
With our Wellbeing X template, you can easily design a website that embodies your brand's values of organic, natural, and healthy living. The template features a clean, minimalist design that highlights your products, allowing your customers to focus on what truly matters – your offerings.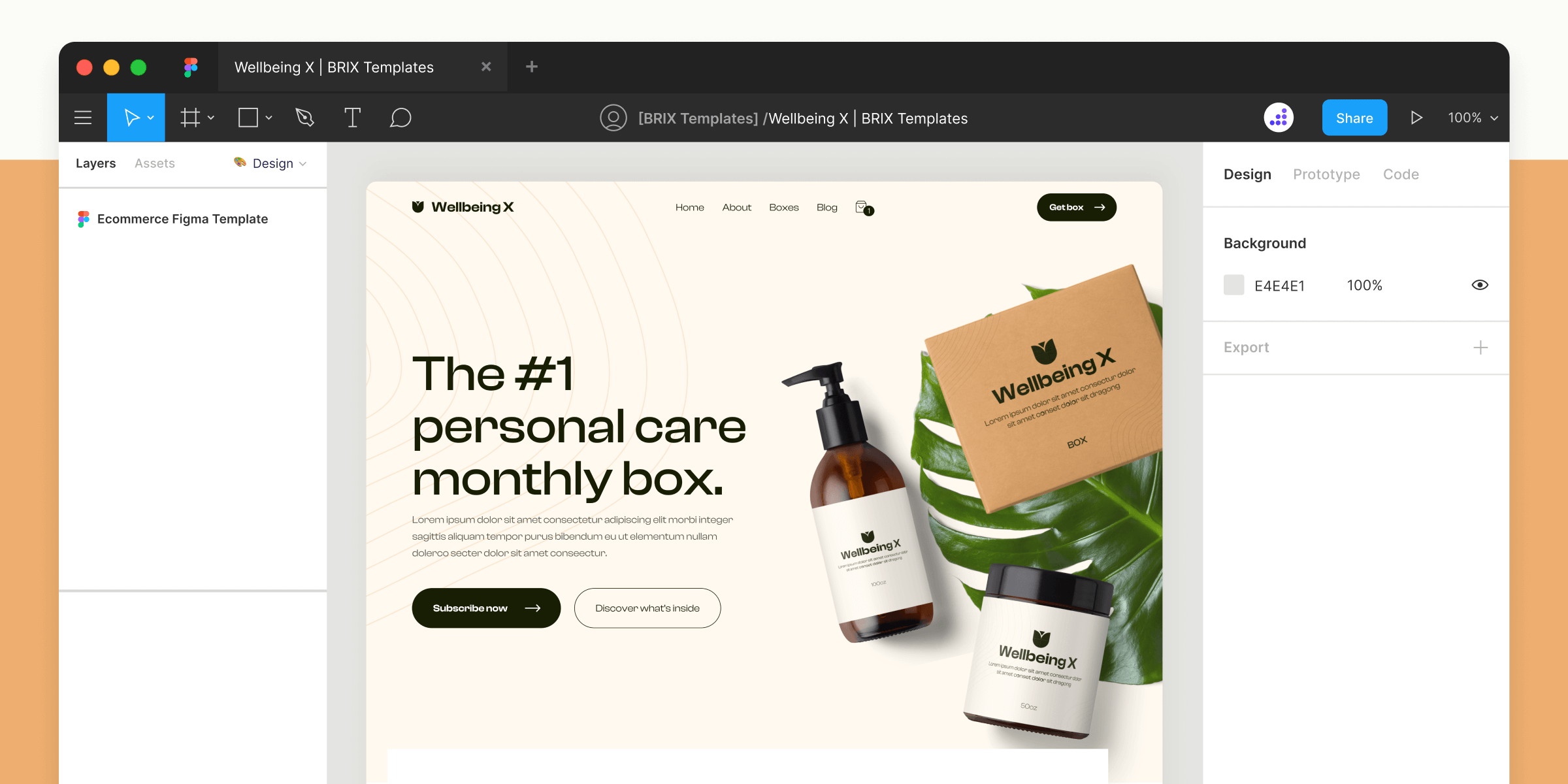 Our Beauty Ecommerce Figma Template comes with a range of pre-designed elements, including homepage layouts, product pages, and blog templates, that you can easily customize to fit your brand's style. Whether you're an organic beauty store or a lifestyle ecommerce business, the Wellbeing X template can be easily adapted to suit your needs.
So, if you're looking to create a website that truly captures the essence of your brand, look no further than our Wellbeing X Organic Ecommerce Figma Template. With its intuitive design and user-friendly interface, you can design a website that will make your customers feel good, both inside and out.