Welcome to the world of Videogame X, where gaming enthusiasts can create a website that perfectly showcases their passion for video games. Our latest Game Figma Template is the ultimate solution for Video Game and Gaming businesses looking to create a professional and engaging website.
Designed with the needs of the gaming community in mind, our Video Game Figma Template offers a sleek and modern design that will impress visitors and keep them engaged. The Gaming Figma Template is perfect for showcasing game trailers, reviews, and other game-related content.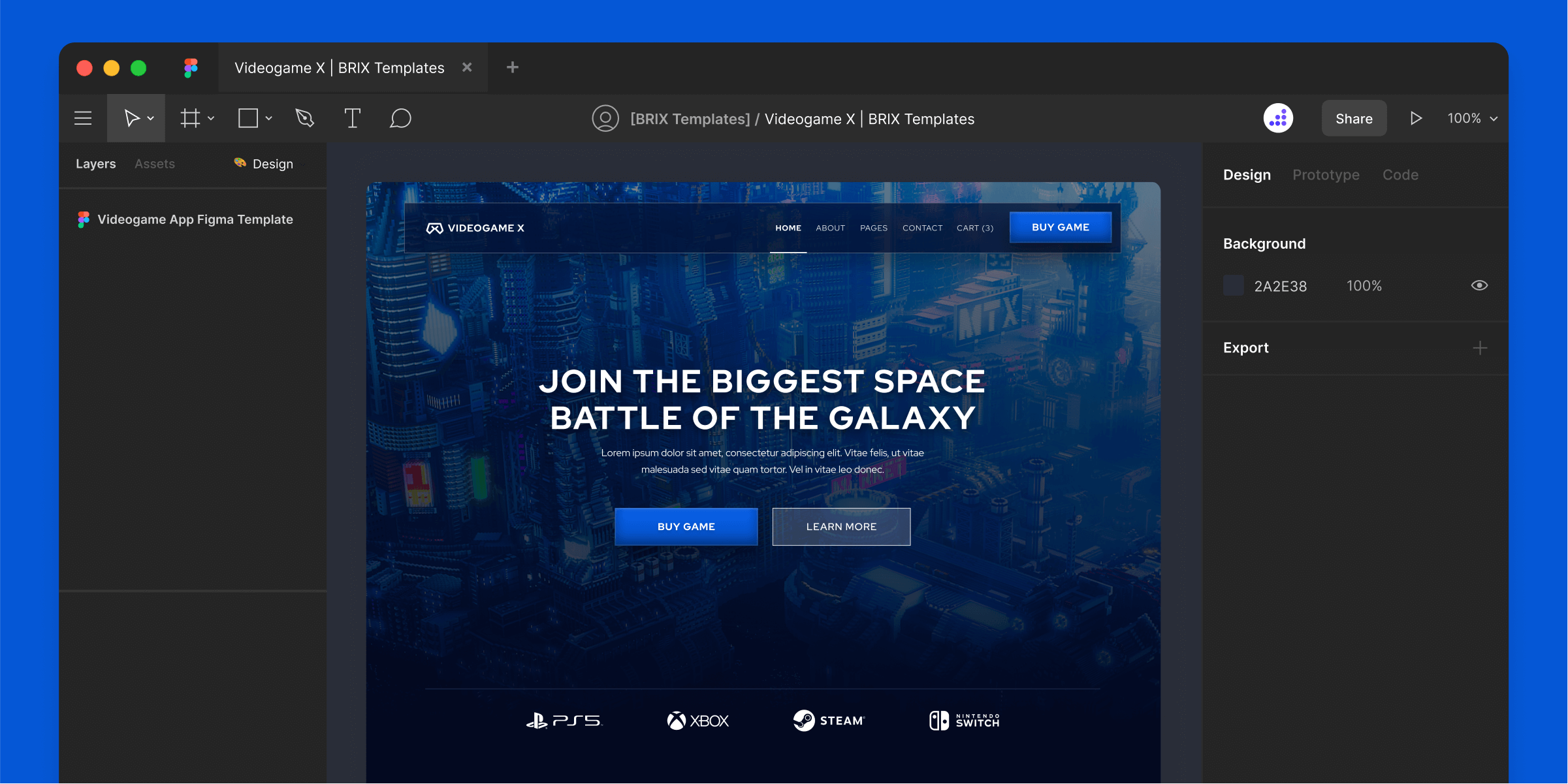 At Videogame X, we understand the importance of creating a website that reflects the high level of expertise and professionalism that your gaming business is known for. Our Game Figma Template is designed with user-friendliness in mind, making customization a breeze for even those without design experience.
With Videogame X, you can rest assured that your website will stand out from the rest. Our Figma Template offers a wide range of customization options, so you can create a website that is as unique and exceptional as your business.
So if you're a Video Game or Gaming business looking to take your website to the next level, choose Videogame X and let our Game Figma Template help you achieve your goals. With our Figma Template, you can create a website that will keep your visitors engaged and coming back for more.