Elevate your startup with TechOS X – the ultimate Tech SaaS Figma Template that embodies your brand's ethos and values, making a lasting impression on your audience.
Crafted to meet the unique needs of tech and SaaS companies, this SaaS Startup Figma Template features a minimalist design, clean typography, and a well-organized layout that showcases your products and services in a visually compelling way.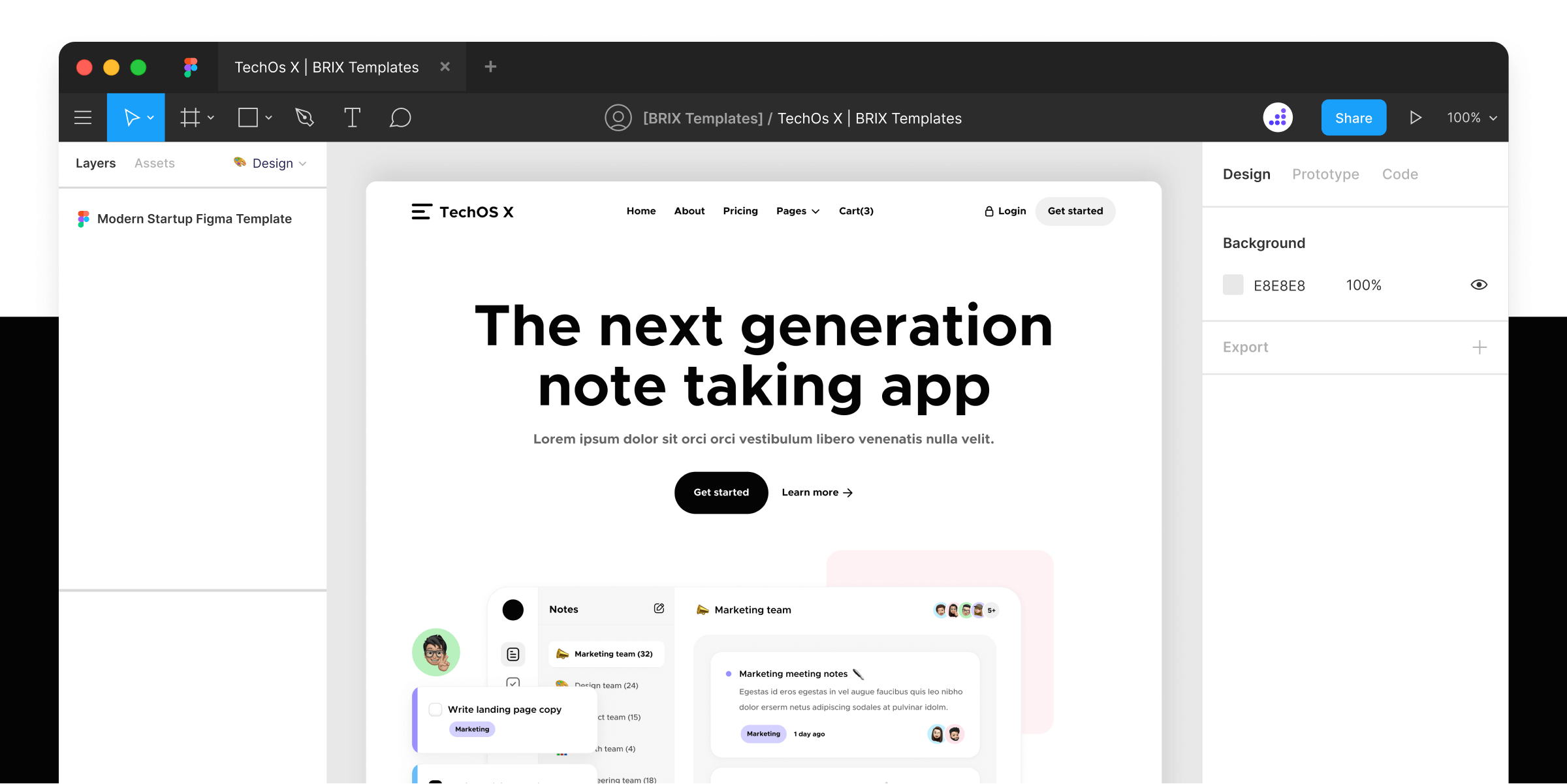 Fully customizable with pre-designed templates, elements, and components, the TechOS X Minimal SaaS Figma Template allows you to tailor your website to your specific needs and preferences, without any coding knowledge required.
In conclusion, TechOS X is the game-changer your startup needs to stand out in a crowded market. Its sleek design and powerful features make it the perfect tool for creating a website that reflects your brand's unique personality and vision. So don't wait any longer, get started with TechOS X today and take your SaaS business to the next level!