Introducing Techflow X – Your Blueprint for Tech Excellence
Techflow X is the ultimate Tech Figma Template designed to empower tech companies and startups in shaping their digital footprint. With its dynamic and versatile features, this Multi-Layout Tech Figma Template is your key to creating a cutting-edge online presence in the competitive world of technology.
Techflow X offers a seamless blend of creativity and functionality, making it the ideal choice for those in the tech industry. Whether you're a startup looking to make a bold entrance or an established tech firm aiming to refresh your online image, this Technology Figma Template has the flexibility to cater to your specific needs.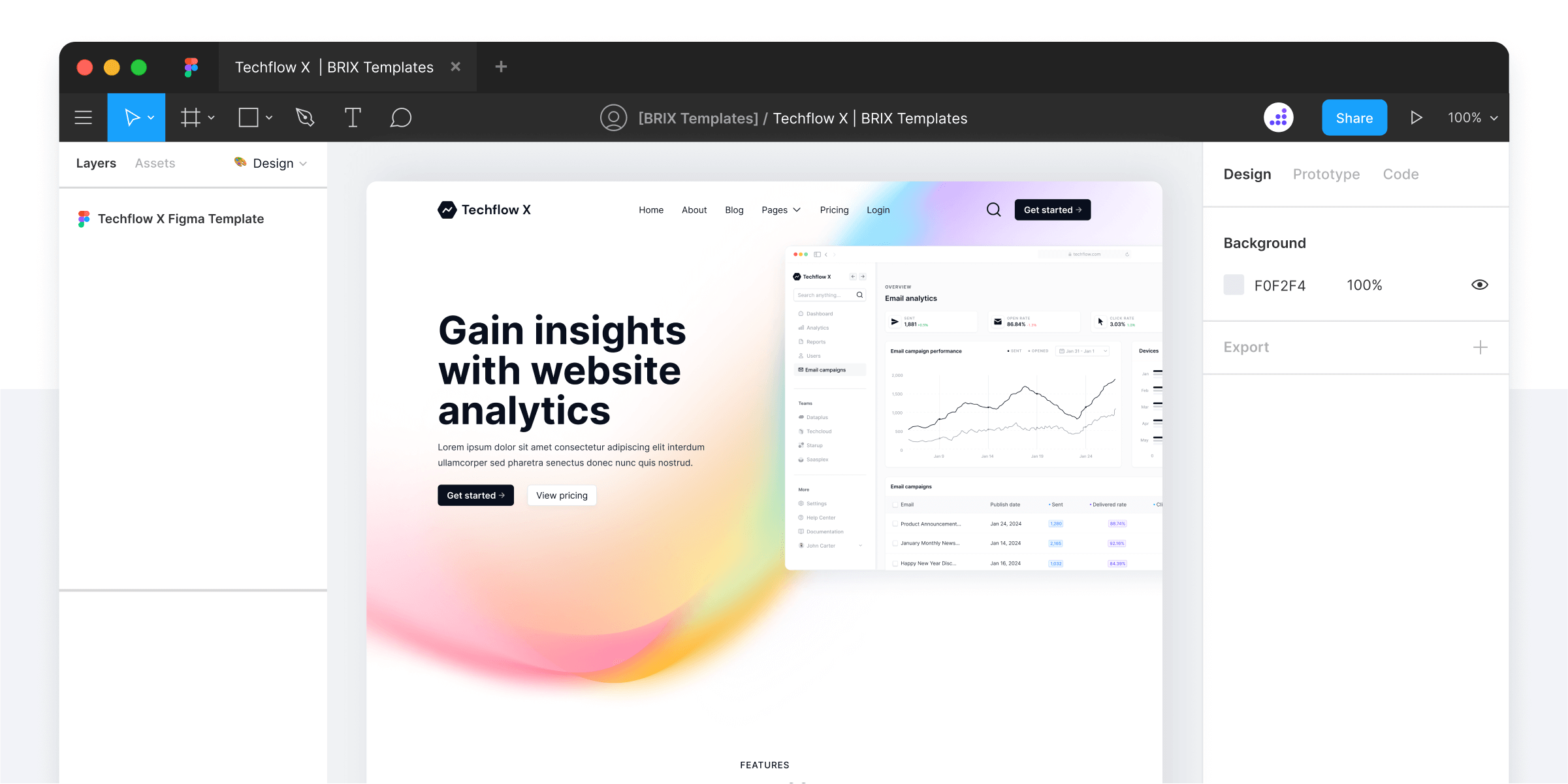 With multiple layouts and design elements at your fingertips, Techflow X ensures that your website is as unique as your tech innovations. Craft engaging landing pages, showcase product features, and tell your tech story with ease.
Don't compromise on your digital identity. Elevate your tech brand with Techflow X and stay ahead in the fast-paced world of technology. Whether you're coding the next breakthrough or engineering the future, let your website reflect the innovation and excellence that define your tech journey.
Revolutionize your online presence with Techflow X. Get started today and make your mark in the ever-evolving world of tech. Your technology deserves a platform that matches its brilliance, and Techflow X ensures you shine brightly in the digital realm.