The Tattooist X Tattoo Studio Figma Template is a true masterpiece, a stunning example of the creativity and ingenuity that defines the tattoo and piercing industry.
This Tattoo Ink Studio Figma Template is more than just a collection of beautiful designs and elegant layouts. It is a statement, a reflection of the passion and dedication that goes into every tattoo and piercing created by the artists who call themselves tattooists.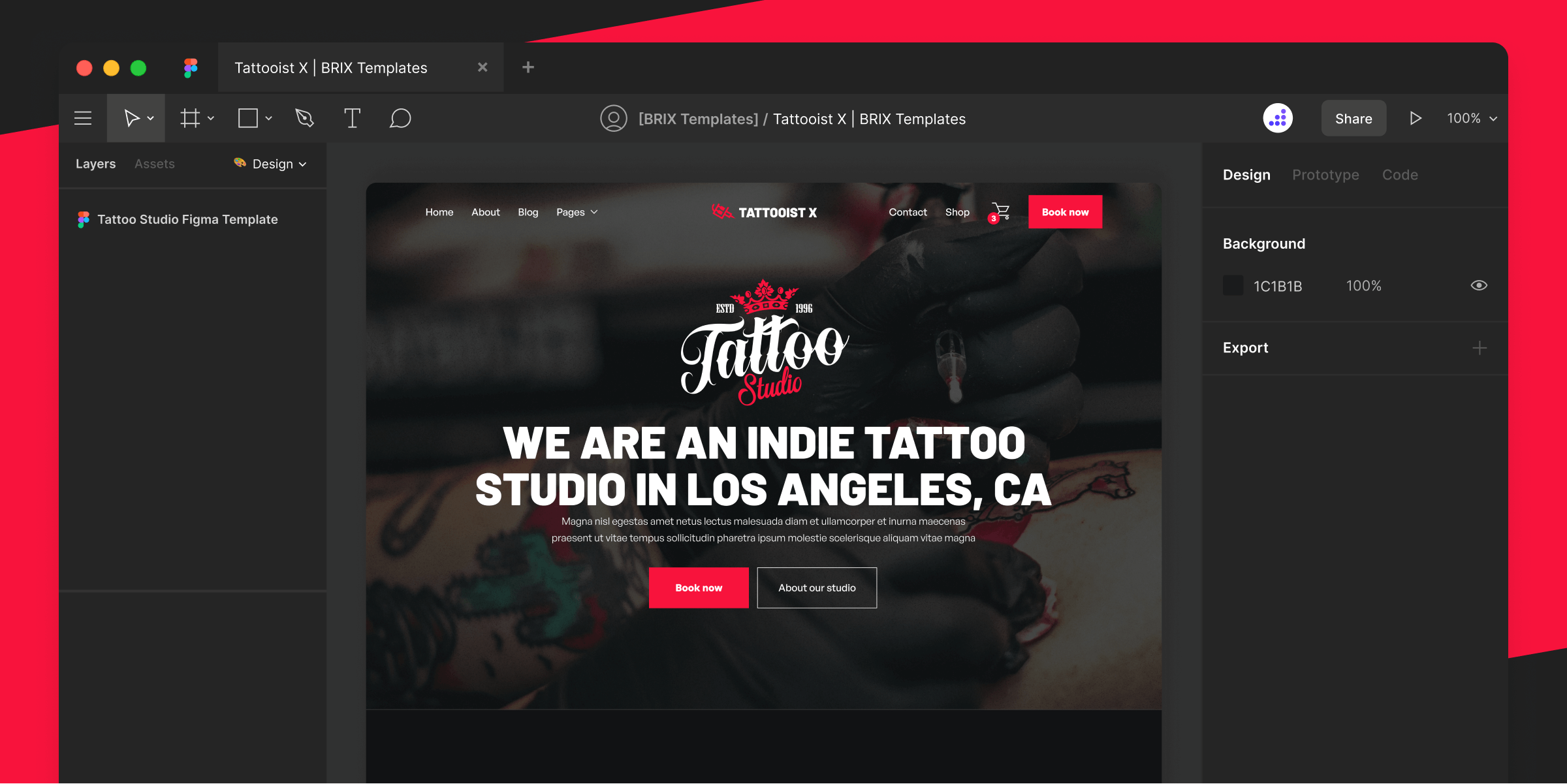 With its bold lines and intricate details, the Tattooist X Piercing Studio Figma Template captures the essence of this unique art form in a way that few other designs can match. From the vivid colors and dynamic shapes to the thoughtful use of negative space and typography, every element of this template is carefully crafted to evoke a sense of excitement and energy.
Whether you are a tattoo studio owner looking to revamp your website or a piercing studio looking to make a statement online, the Tattooist X Tattoo Studio Figma Template is the perfect choice. With its intuitive interface and easy-to-use tools, you can create a website that truly captures the spirit of your business and the art that you create. So why wait? Dive in and start designing today!