Introducing Stock X – Revolutionize Your Visual Storytelling with our Stock Photography Figma Template
Unlock the full potential of your stock photography business or photo studio with Stock X, the ultimate Stock Photography Figma Template. Crafted with precision and creativity in mind, this Photo Library Figma Template empowers you to design a website that's both visually stunning and functionally seamless.
Stock X is more than just a template; it's your gateway to creating a Photography Marketplace that captivates your audience. With a sleek and intuitive design, it provides the perfect canvas to showcase your high-quality images and attract photographers, creatives, and businesses seeking captivating visuals.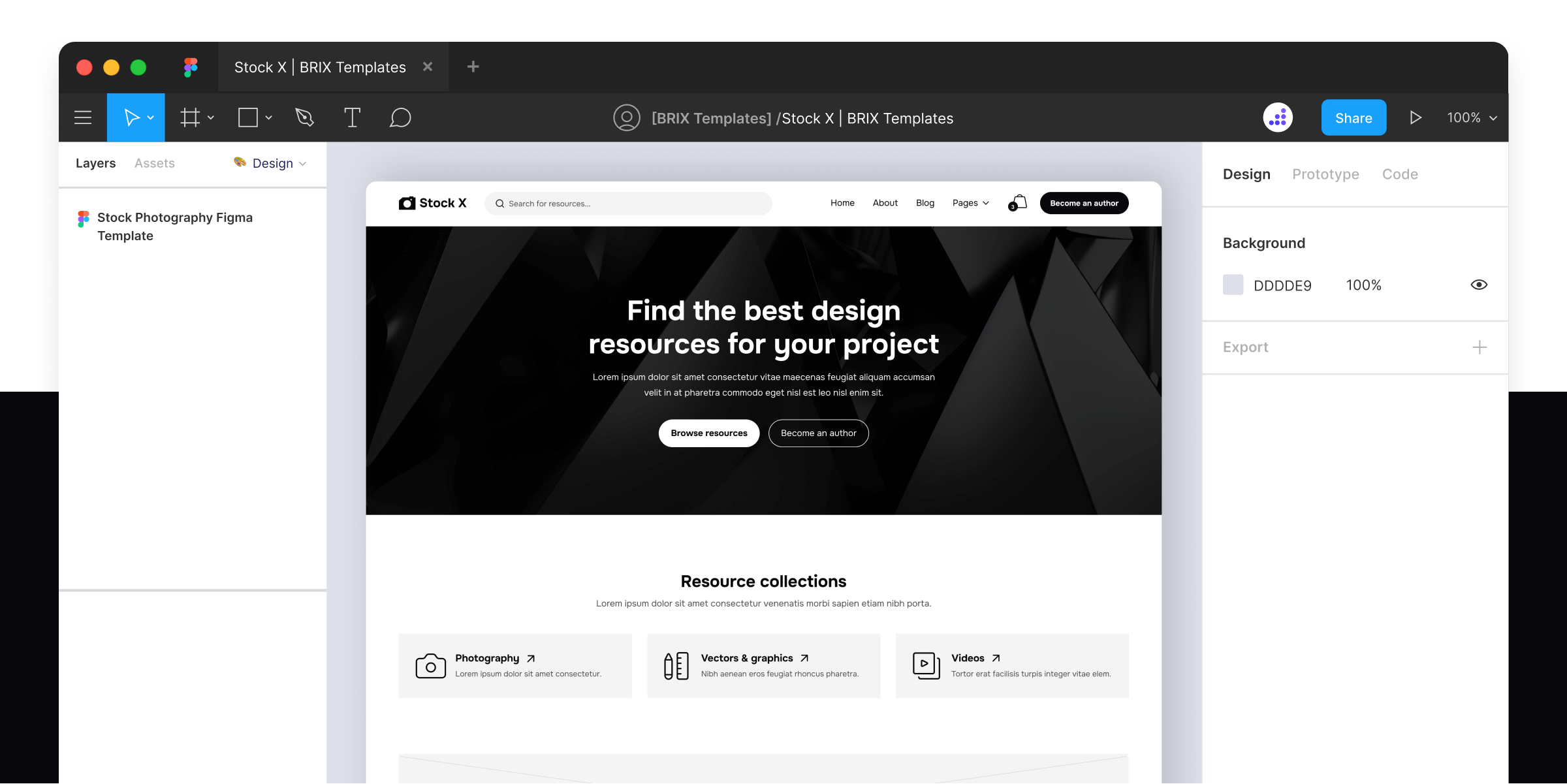 Our Stock Photography Figma Template offers an array of customizable features, ensuring your brand identity shines through every pixel. Whether you're a seasoned stock photography provider or a burgeoning photo studio, Stock X adapts effortlessly to your vision.
Don't waste time reinventing the wheel – Stock X simplifies the website design process, allowing you to focus on building your image library and client base. Elevate your online presence and turn your passion for photography into a thriving business.
Stock X, the Photography Marketplace Figma Template, is where creativity meets functionality. Dive into the world of limitless possibilities and transform your stock photography venture into an immersive visual journey. Your website's transformation begins here.