Imagine the excitement of a new release, the anticipation of something extraordinary, and the eagerness to experience what's next. That's exactly what Soon X brings to the table with our latest Coming Soon Figma Template.
Designed with an exceptional level of craftsmanship and attention to detail, Soon X is the perfect solution for any business looking to create a buzz around their upcoming release. Our Upcoming Figma Template offers a sleek and modern design, guaranteed to captivate your audience and leave them wanting more.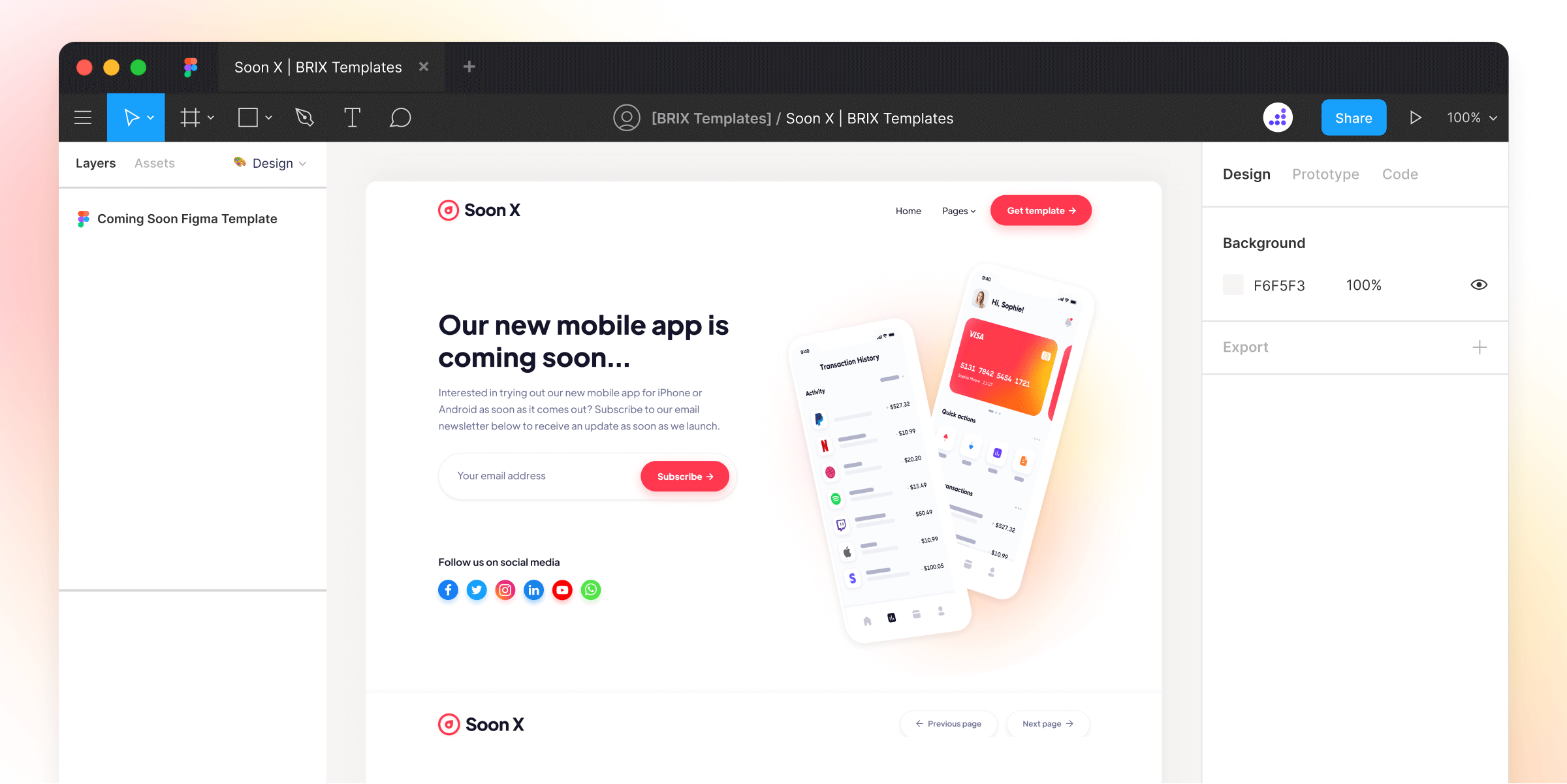 With Soon X, you can customize your Coming Soon Page with ease and create a professional-looking website that will keep your visitors engaged and excited about your Future release. Our Figma Template is user-friendly and intuitive, making it easy for anyone to create a stunning website, even those without design experience.
Don't miss out on the opportunity to build hype around your upcoming release. Choose Soon X and let our Coming Soon Figma Template help you create a website that stands out from the rest. With our Future Release Figma Template, you can be sure that your website will look great and keep your visitors eager for what's to come. So what are you waiting for? Get started with Soon X today!