Simplematic X, the ultimate Designer Figma Template for Creative Portfolio and Minimal Portfolio websites, is here to revolutionize your online presence! With its futuristic and sleek design, this cutting-edge template is the perfect fit for designers, artists, and photographers looking to showcase their work with a touch of creativity.
Crafted with simplicity and elegance in mind, Simplematic X is a highly versatile Creative Portfolio Figma Template that can be easily customized to your unique preferences. Whether you're a graphic designer, web developer, or content creator, this template offers everything you need to create a stunning website that will captivate your audience.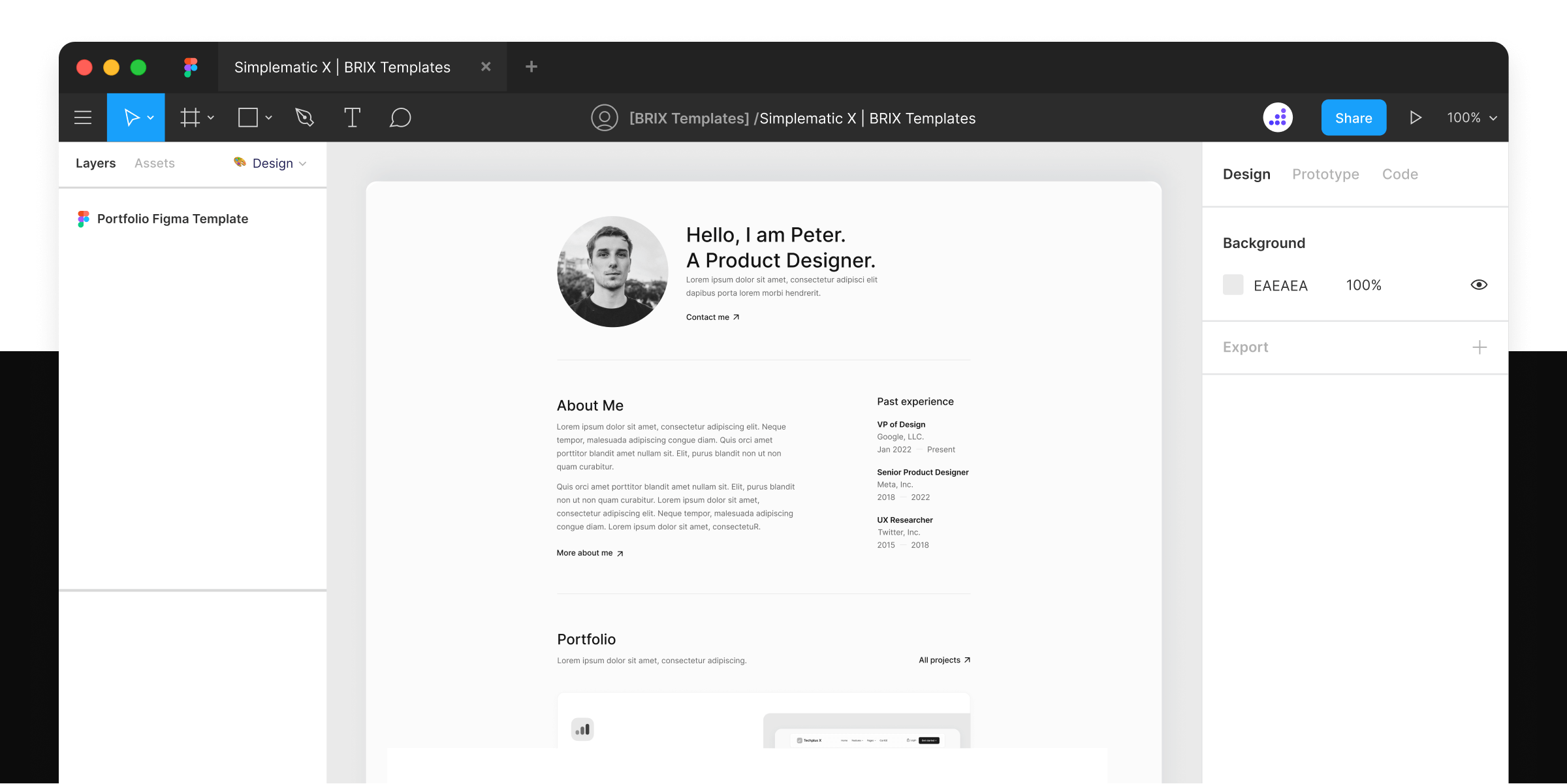 The template's unusual and creative structure elevates your portfolio to new heights, setting you apart from the competition. Its clean and minimalist layout makes it the perfect choice for those looking to create a Minimal Portfolio Figma Template with a modern twist.
Don't settle for a dull online portfolio. Upgrade to Simplematic X today and take your portfolio to the next level. With its intuitive design, powerful customization options, and cutting-edge features, this Designer Figma Template is the ultimate choice for anyone looking to create an unforgettable online portfolio.