Nutritionist X is the most tantalizing, most succulent, and most exquisite Nutritionist Figma Template to ever hit the market. With its premium features and sleek design, it will leave your taste buds tingling with delight. This Dietitian Figma Template has been crafted to perfection, with every detail carefully considered to ensure that your website stands out from the crowd.
Whether you're a health and nutrition services provider or a professional nutritionist, Nutritionist X is the Nutrition Figma Template that you need to take your online presence to the next level. With its vibrant colors and sharp typography, this template is guaranteed to make your website pop. Its user-friendly interface and easy-to-navigate layout will make it a breeze for your clients to find the information they need.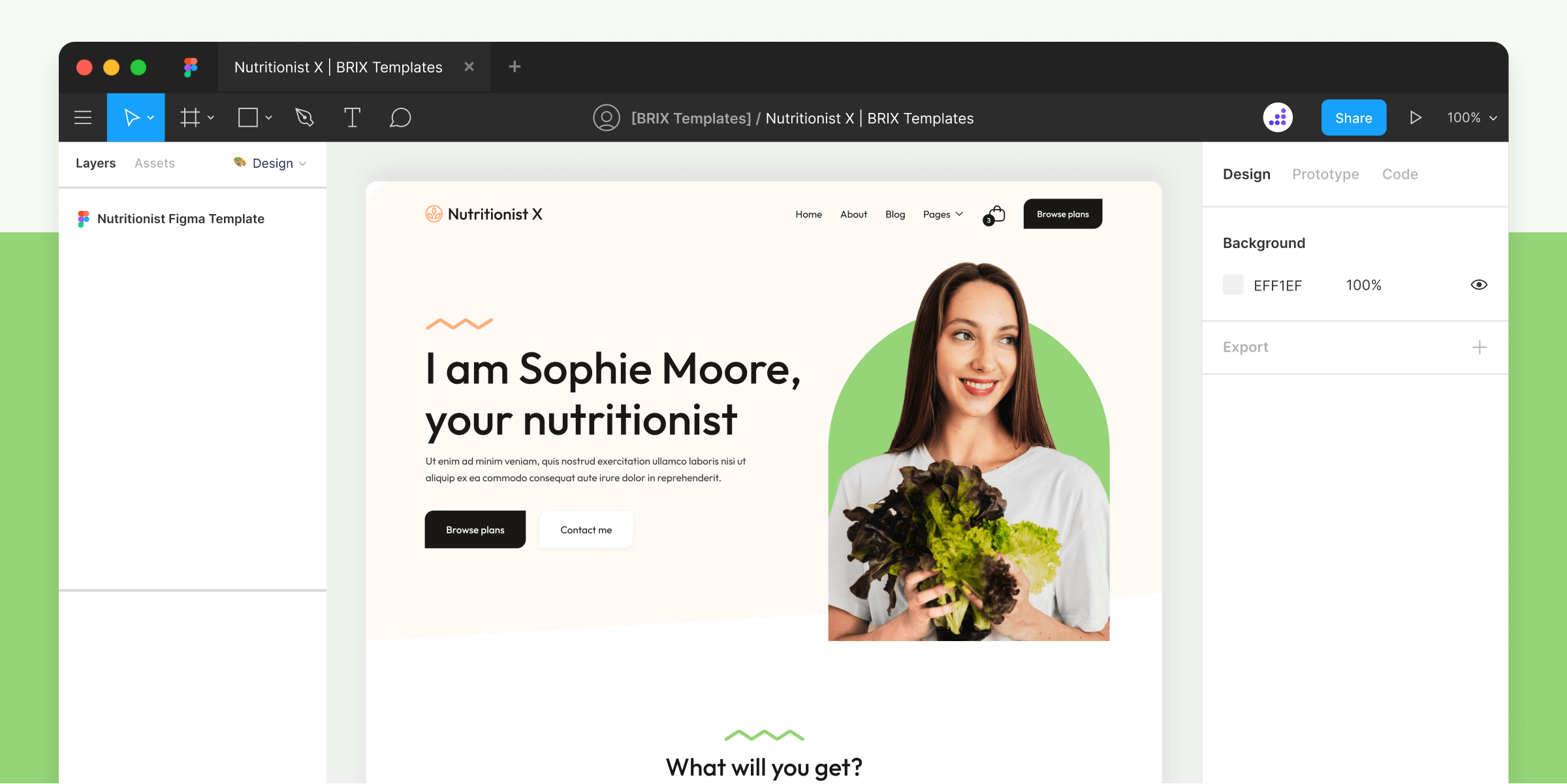 Nutritionist X is also responsive, ensuring that your website will look great on any device, whether it's a desktop, tablet, or mobile phone. With Nutritionist X, you can be sure that your website will have all the right ingredients for success.
Overall, Nutritionist X is the perfect Nutritionist Figma Template for any nutritionist or health service provider looking to take their online presence to the next level. With its stunning design and advanced features, it is sure to leave a lasting impression on your clients and help you grow your business to new heights. Don't miss out on this mouth-watering opportunity, grab Nutritionist X today and start seeing results!