If you're in the world of non-fungible tokens (NFTs) and digital art, you know how important it is to have a website that showcases your unique creations and attracts potential buyers. That's where our latest NFT Figma template comes in – designed specifically for non-fungible tokens and digital art, this Figma template is the key to creating a website that stands out from the crowd.
With our non-fungible tokens Figma template, you can easily create a website that showcases your NFTs and digital art in a stunning and professional way. Whether you're a seasoned NFT creator or a new artist just starting out, our digital art Figma template has everything you need to create a powerful and effective online presence.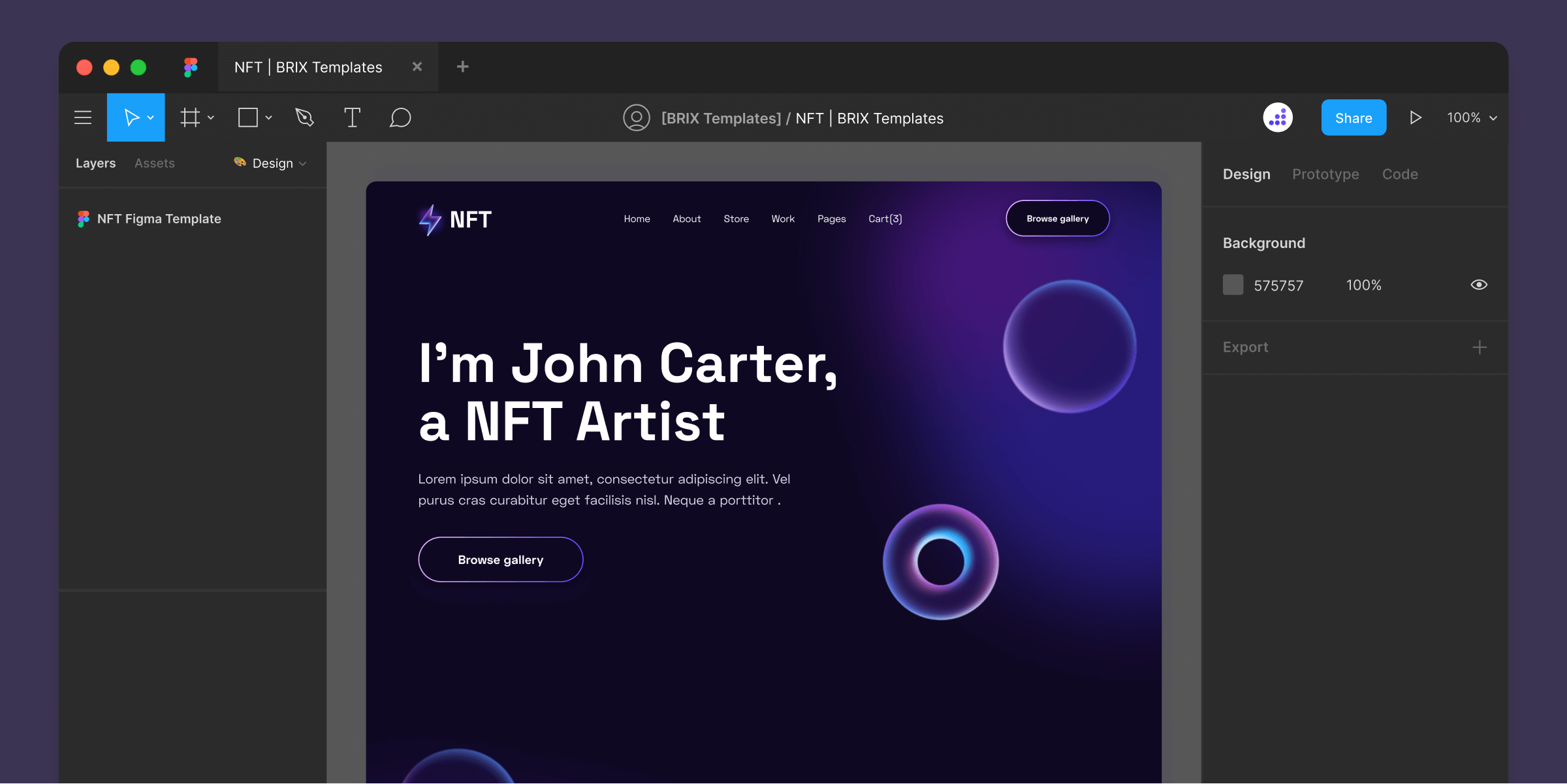 Our NFT Figma template is user-friendly and fully customizable, allowing you to tailor your website to meet your unique needs and preferences. With a range of customizable pages, including home and store, our non-fungible tokens Figma template is the perfect way to showcase your digital art and attract potential buyers.
So if you're ready to take your NFT creations to the next level, look no further than our NFT Figma template. Start building your website today and establish your brand as a leader in the world of digital art and non-fungible tokens.