Introducing Movers X, the ultimate solution for Moving Company and Delivery businesses looking to create a stunning website. Our Moving Company Figma Template is designed to help you showcase your services in a professional and organized way, while our Logistics Figma Template is perfect for managing the behind-the-scenes details of your operation.
With Movers X, you can easily customize your website to match your brand and highlight your unique selling points. Our intuitive design makes it easy to add your own images, text, and graphics, so you can create a website that truly reflects your business.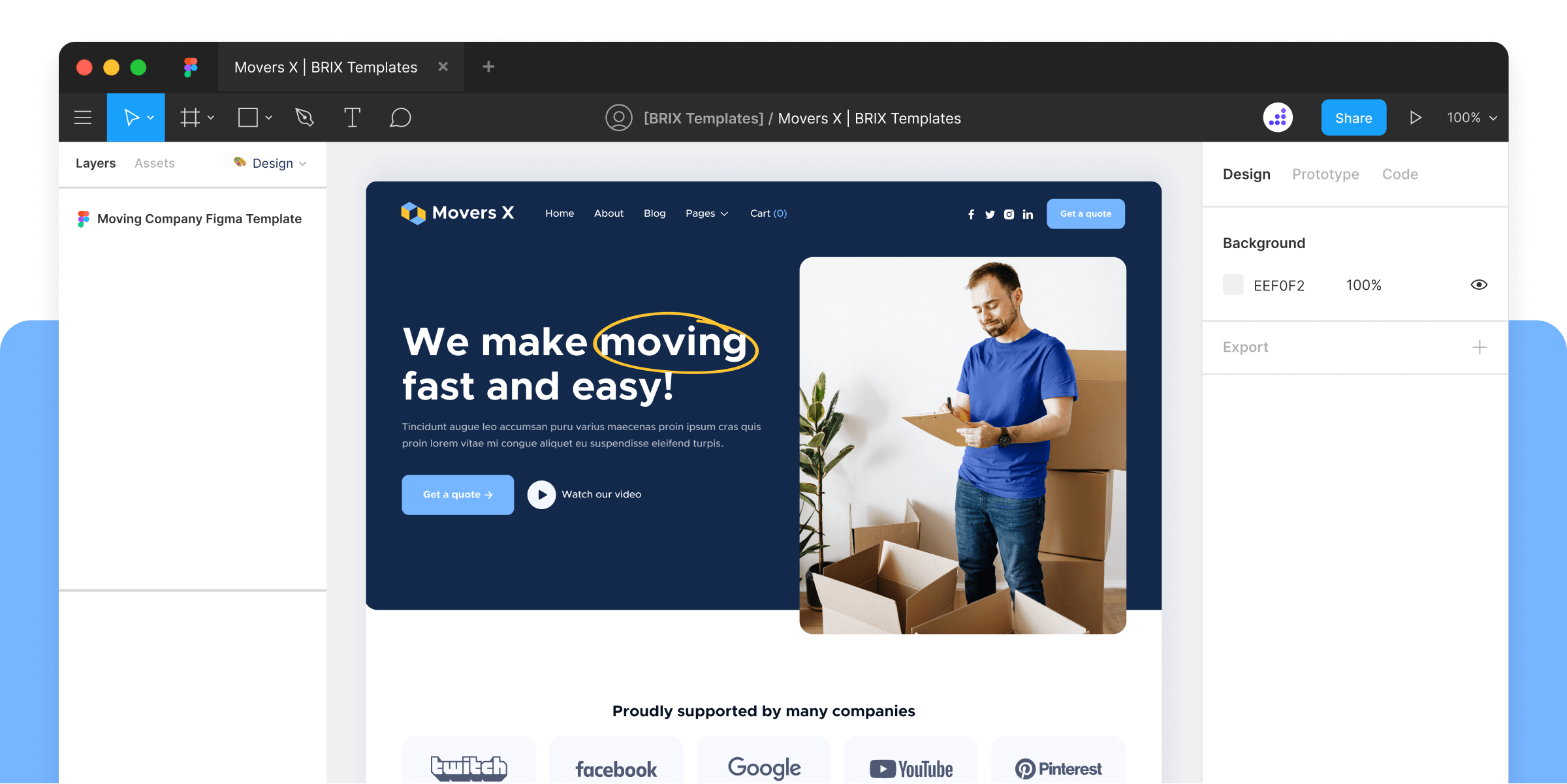 Whether you're a local Moving Company or a national Delivery service, our Delivery Figma Template has everything you need to get started. From booking forms to tracking information, Movers X has all the features you need to streamline your operations and improve your customer experience.
So why wait? Get started with Movers X today and take your Moving Company or Delivery business to the next level. With our powerful templates and intuitive design tools, you'll be able to create a website that truly stands out and drives results for your business.