Discover Medica X, the ultimate Hospital Figma Template that promises to redefine the way doctors and hospitals present their services online. This innovative Doctor Figma Template is specifically designed to cater to the unique requirements of the medical industry, ensuring an exceptional user experience for both patients and healthcare professionals.
Medica X encompasses a wide array of features tailored to the needs of the healthcare sector. Its modern and clean design, coupled with easy-to-use navigation, allows visitors to effortlessly access essential information, explore your services, and book appointments. This comprehensive Healthcare Figma Template also includes dedicated sections to showcase your team of experts, highlight patient testimonials, and present crucial medical resources.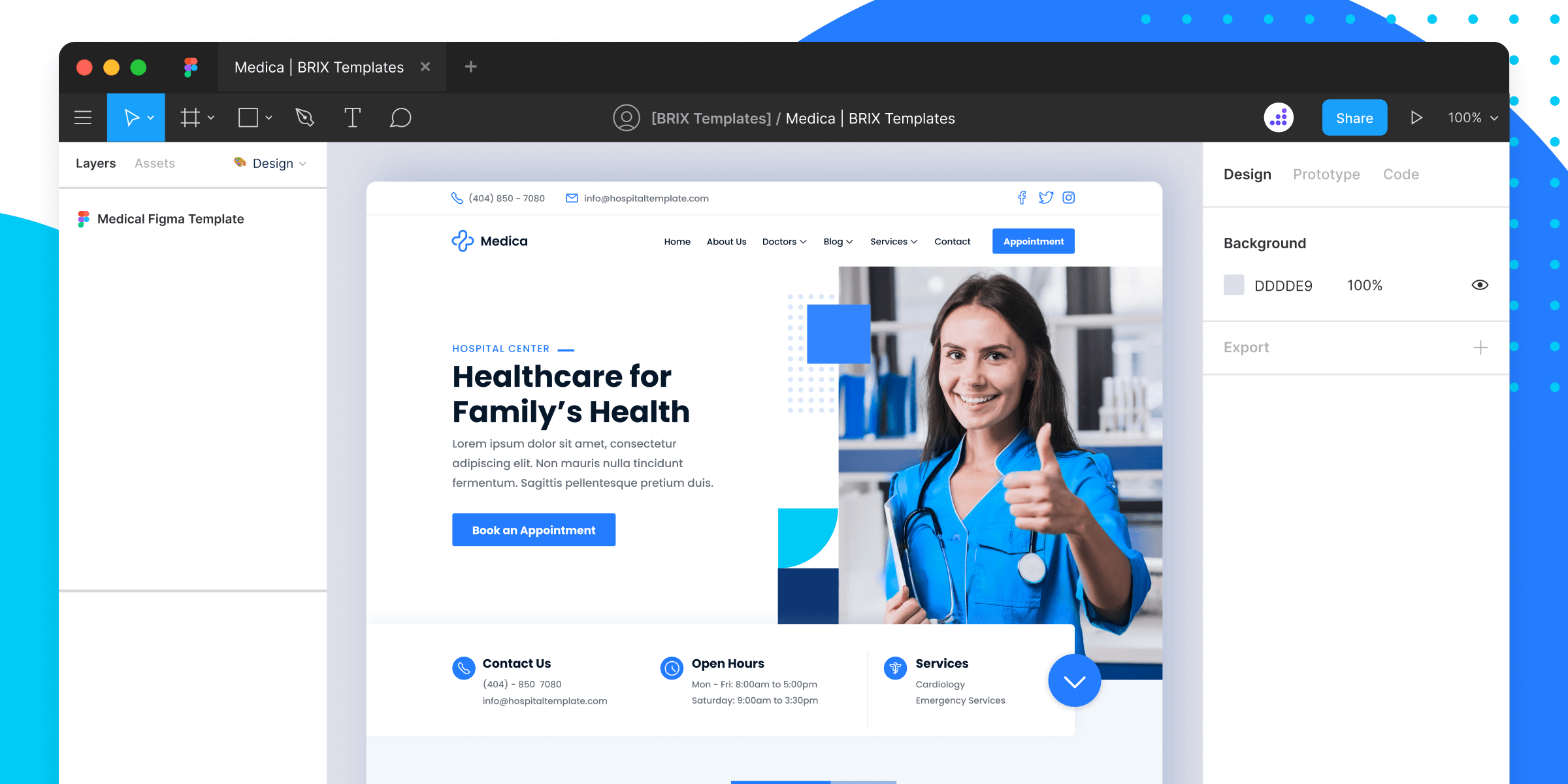 Customization lies at the core of Medica X, enabling you to adapt the design to your brand identity and create a cohesive visual experience for your audience. Every element is fully customizable, and the template adheres to the best design practices to deliver a visually appealing, functional, and accessible website.
But the benefits of Medica X don't stop there! This exceptional template also comes with a website template that allows you to transform your design into a live, responsive website that loads quickly and incorporates the latest web development technology. With Medica X, you have everything you need to build a powerful, high-performing website for your medical practice or hospital, elevating your online presence and distinguishing you from the competition. Embrace the future of healthcare design with Medica X today!