Welcome to the future of online hiring with JobBoardly X, a cutting-edge Job Board Figma Template designed to redefine the digital recruitment landscape. Tailored for Job Boards and Job Portals, this template is the epitome of seamless user experience and aesthetic brilliance.
With JobBoardly X, your HR processes transform into a captivating digital journey. This Job Listing Figma Template is more than just a design; it's a strategic approach to talent acquisition. Crafted with precision and a keen understanding of the HR industry, every element ensures potential candidates are not just visitors but active participants in their job search.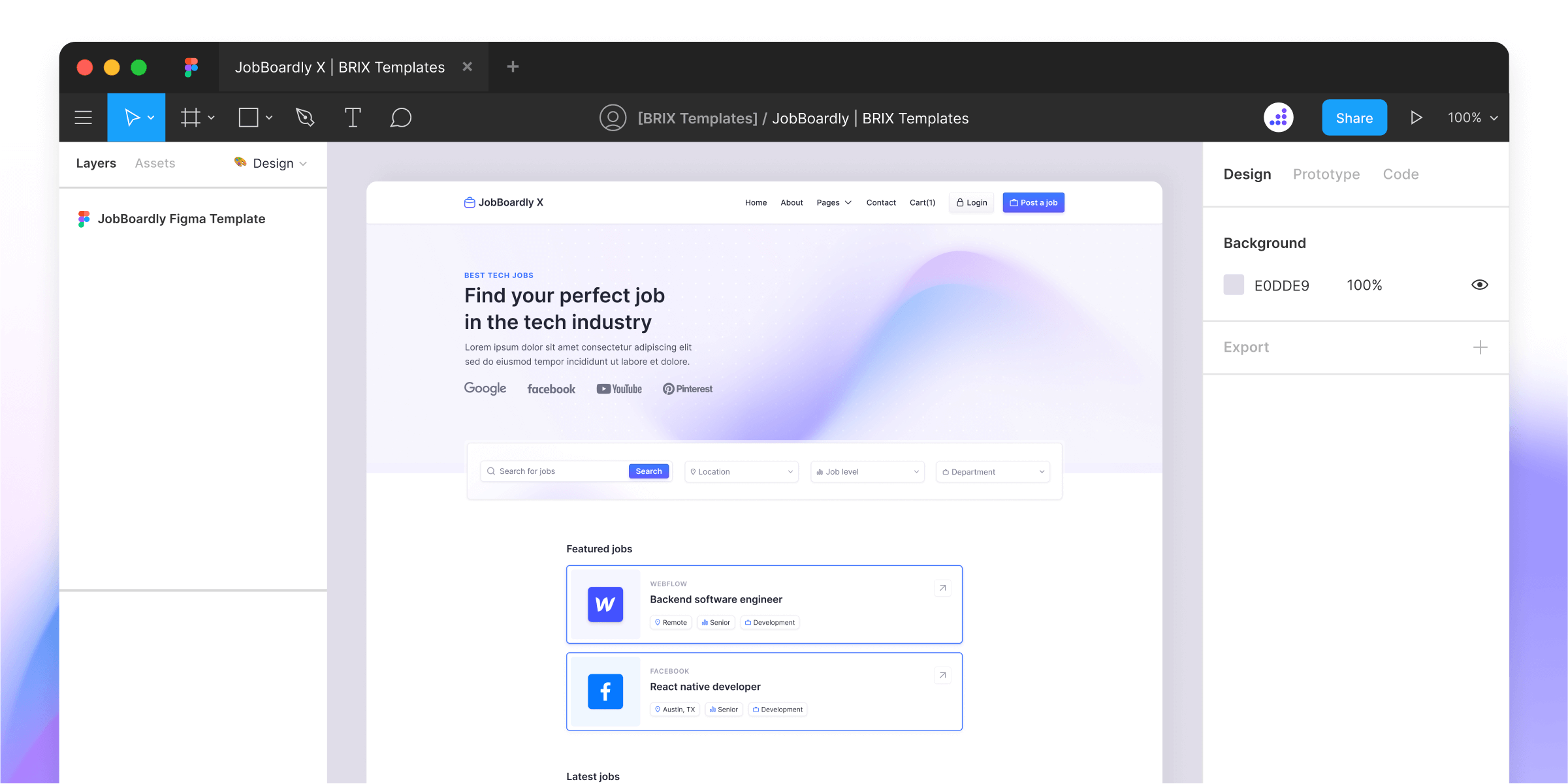 Navigate through the complexities of recruitment effortlessly with a user-friendly interface and intuitive design. JobBoardly X isn't just a template; it's a tool that empowers your business. From highlighting job listings to streamlining application processes, this HR Figma Template is the bridge between employers and talents, fostering connections that drive success.
Embrace innovation, embrace efficiency. Let JobBoardly X, the Job Board Figma Template, redefine your online presence. Designed for Job Boards and Job Portals, this template isn't just a digital upgrade; it's a revolution in online recruitment. Welcome to a new era of hiring; welcome to JobBoardly X, where top talents meet their dream opportunities effortlessly.