Elevate your investment firm's online presence with Invstor X, the latest Investors Figma Template designed exclusively for venture capitalists and private equity firms. This powerful tool empowers you to create a sophisticated website that communicates your financial expertise, attracts potential partners, and showcases your investment portfolio.
In today's competitive financial landscape, a compelling online presence is essential. Invstor X is the Investment Firm Figma Template that simplifies the process of building a website for your investment venture. It provides a comprehensive toolkit of meticulously designed components, icons, and layouts, all tailored to convey the essence of investment excellence.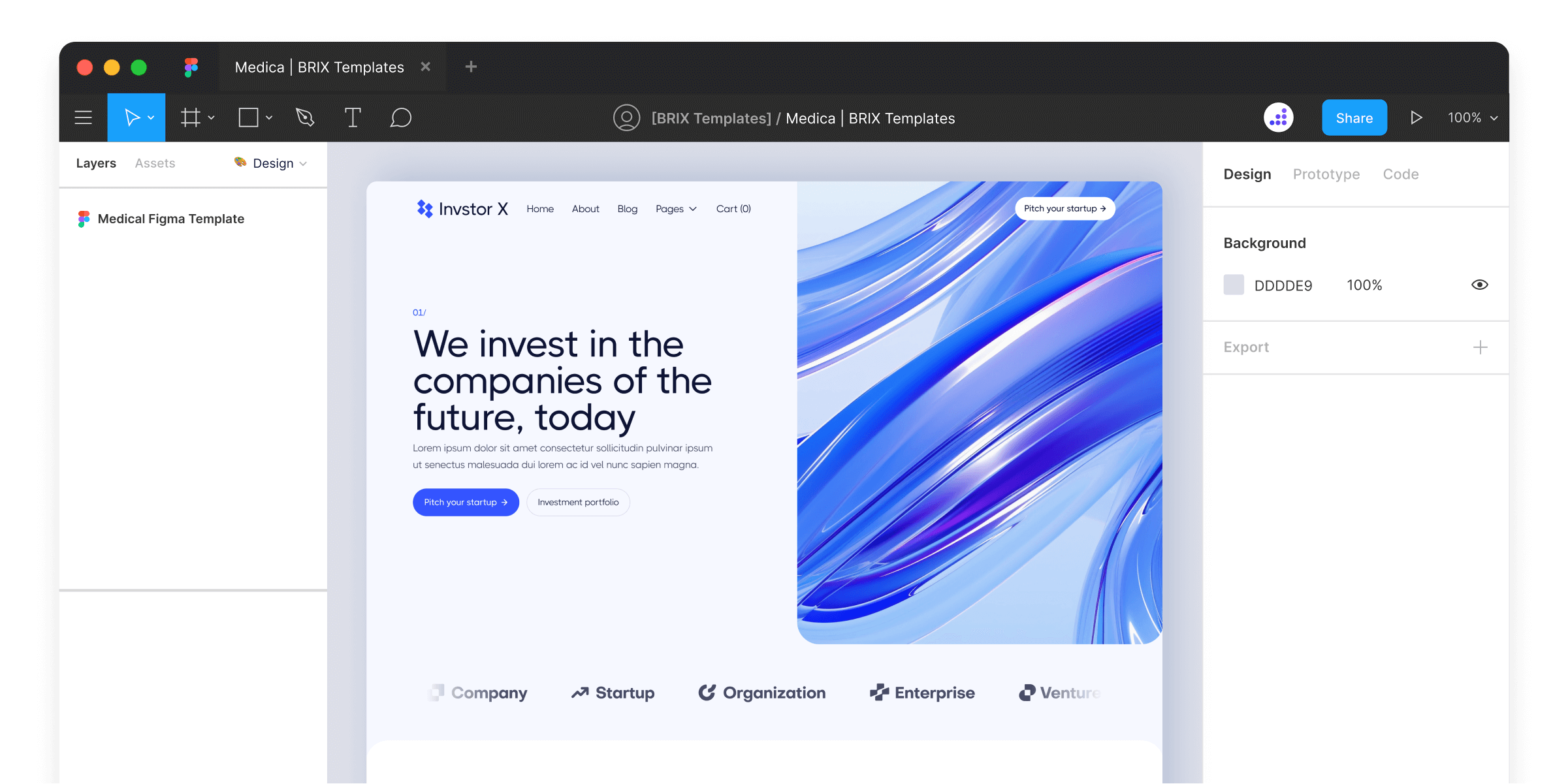 Our Angel Investors Figma Template is designed with user-friendliness in mind, ensuring that both seasoned designers and newcomers can easily navigate its features. Customize your website to reflect your brand identity, highlight your investment strategies, and display your successful portfolio of ventures.
With Invstor X, your creative possibilities are limitless. Craft interactive investment charts, showcase your team's expertise, and offer valuable insights into your investment approach.
Elevate your venture capital or private equity firm with Invstor X. Embrace the future of investment web design and make a lasting impact in the world of finance. Unleash your creativity today and transform your investment business into a digital masterpiece with our unparalleled Figma template. Attract investors, partners, and opportunities like never before with Invstor X.