Introducing Digital X, the ultimate Marketing Agency Figma Template that redefines the online presence of Creative and Design Agencies alike. With its sleek and modern design, Digital X is a true masterpiece that stands out from the crowd.
Crafted with utmost care and attention to detail, Digital X offers an unmatched level of flexibility and customization, allowing you to create a website that truly reflects your agency's personality and values. Whether you are a Creative Agency or a Design Agency, Digital X is the perfect solution for your website design needs.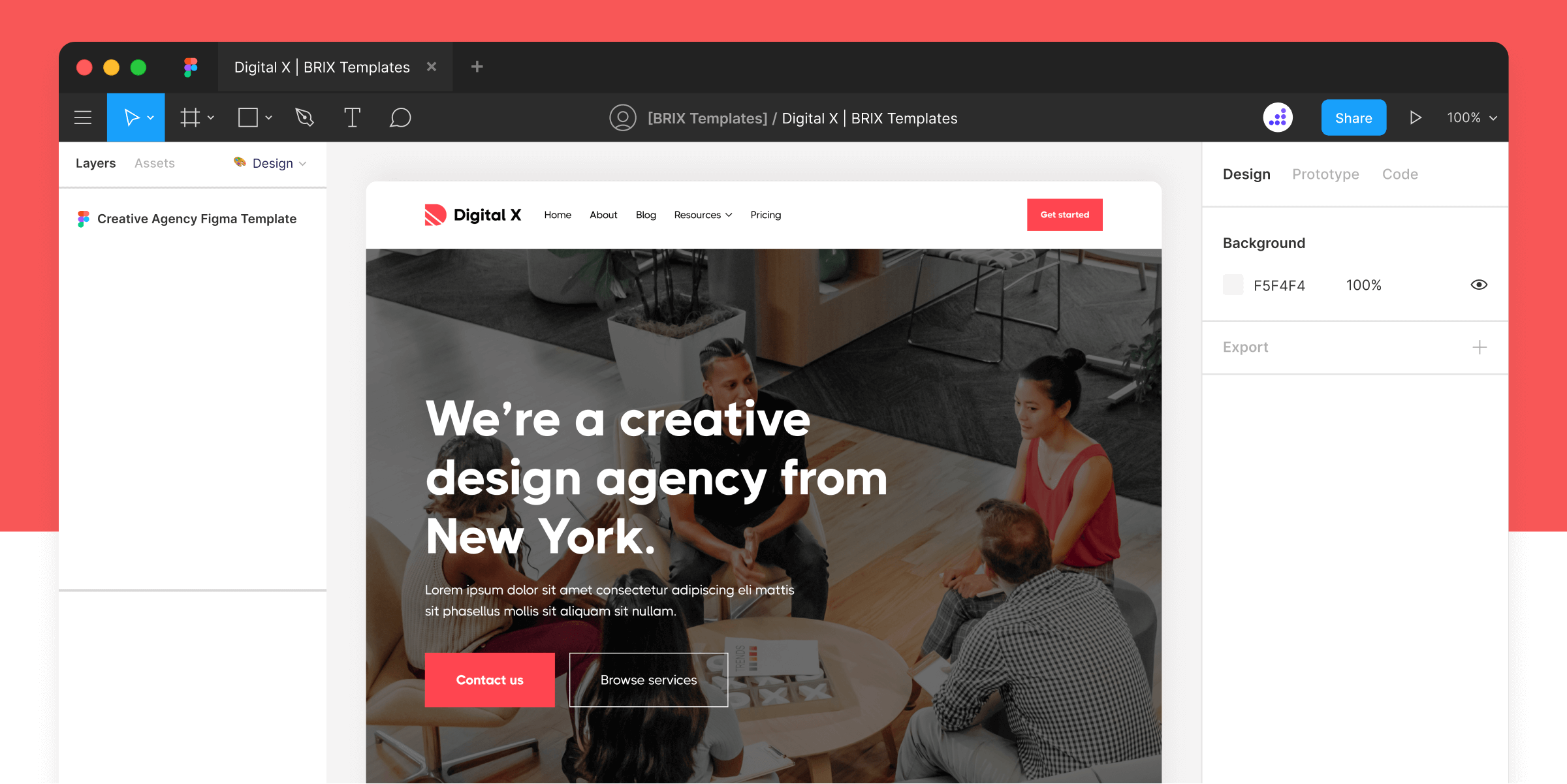 Digital X features a plethora of stunning components, including but not limited to headers, footers, menus, and more. Each component is meticulously designed to provide maximum visual impact and usability, making your website a joy to navigate for your visitors.
With its intuitive interface and easy-to-use tools, Digital X makes designing a website a breeze. You don't need to be a tech-savvy professional to create a stunning website that will attract clients and boost your business.
So, if you are looking for a Creative Agency Figma Template or a Design Agency Figma Template that will take your online presence to the next level, look no further than Digital X. Get your hands on it today and experience the power of true innovation!