In today's rapidly-evolving world of blockchain technology and decentralized finance, staying ahead of the game is critical to success. That's where DeFi X comes into the picture. Our latest DeFi Crypto Figma Template is the ultimate solution for Blockchain Businesses and Decentralized Finance companies who want to design a stunning, professional website that stands out from the competition.
The Blockchain Business Figma Template is ideal for showcasing the unique character and brand of any DeFi Crypto business with its sleek and modern design. Our Decentralized Finance Figma Template is designed with the user in mind, making it easy to customize even for those with no design experience.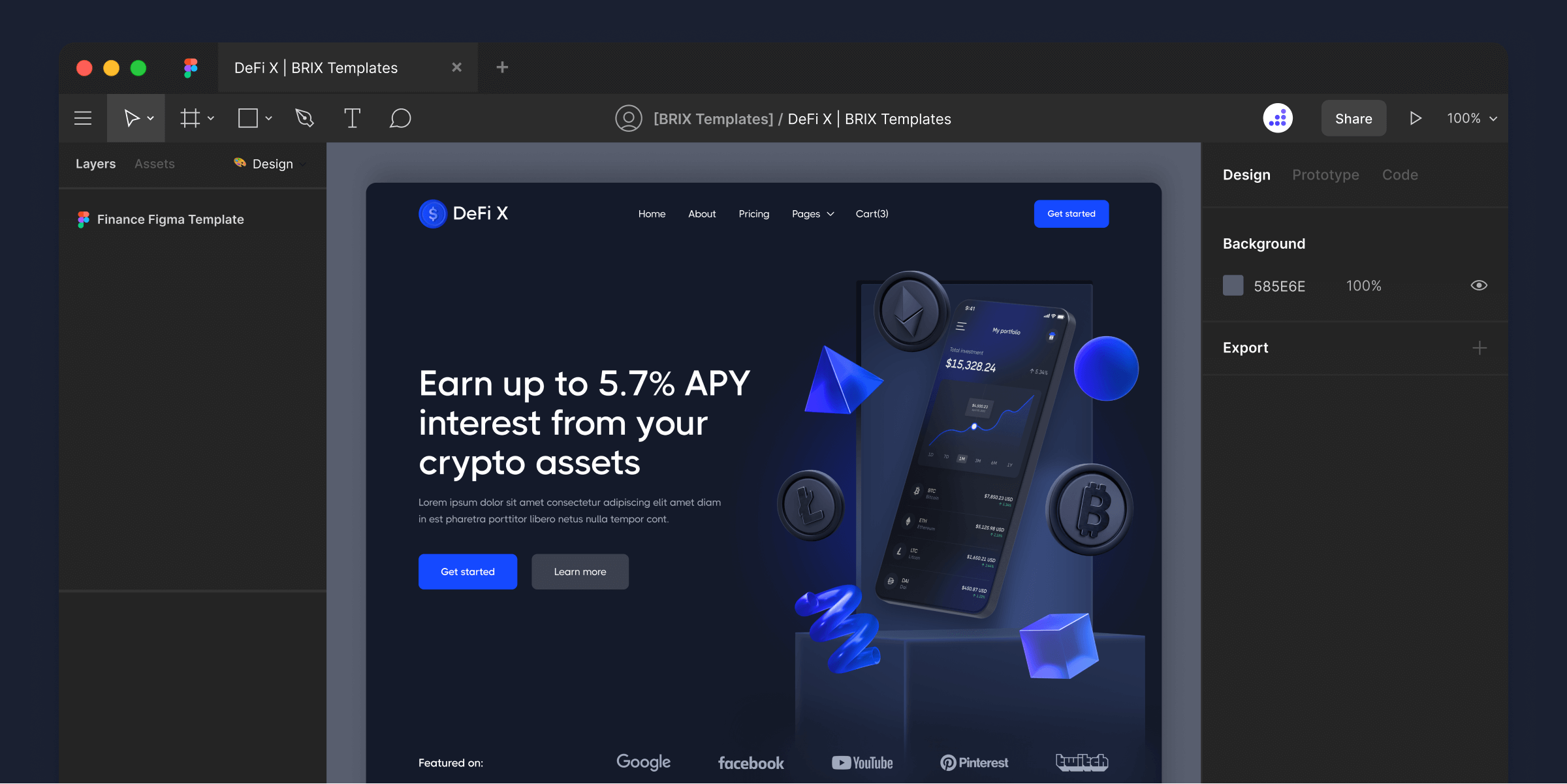 At DeFi X, we know how important it is to have a website that reflects the expertise and professionalism of your business. That's why our DeFi Crypto Figma Template is the perfect choice for any blockchain business that wants to take their website to the next level.
So if you're a Decentralized Finance company looking to establish a strong presence in the world of blockchain technology, choose DeFi X and let our DeFi Crypto Figma Template help you stand out. With our Figma Template, you can create a website that is as unique and exceptional as your business.