Introducing Dataplus X, our latest Dark Mode SaaS Figma Template that is specially designed for SaaS and Tech businesses. This comprehensive template includes all the necessary elements that are required to design a modern and sleek website for your business.
As we know, Dark Mode is the trend these days, and we have crafted this template with our deep understanding of the needs of SaaS and tech businesses. Dataplus X is not just any other Dark Mode Technology Figma Template; it's designed to enhance your website's aesthetics and user experience while keeping in mind the latest trends.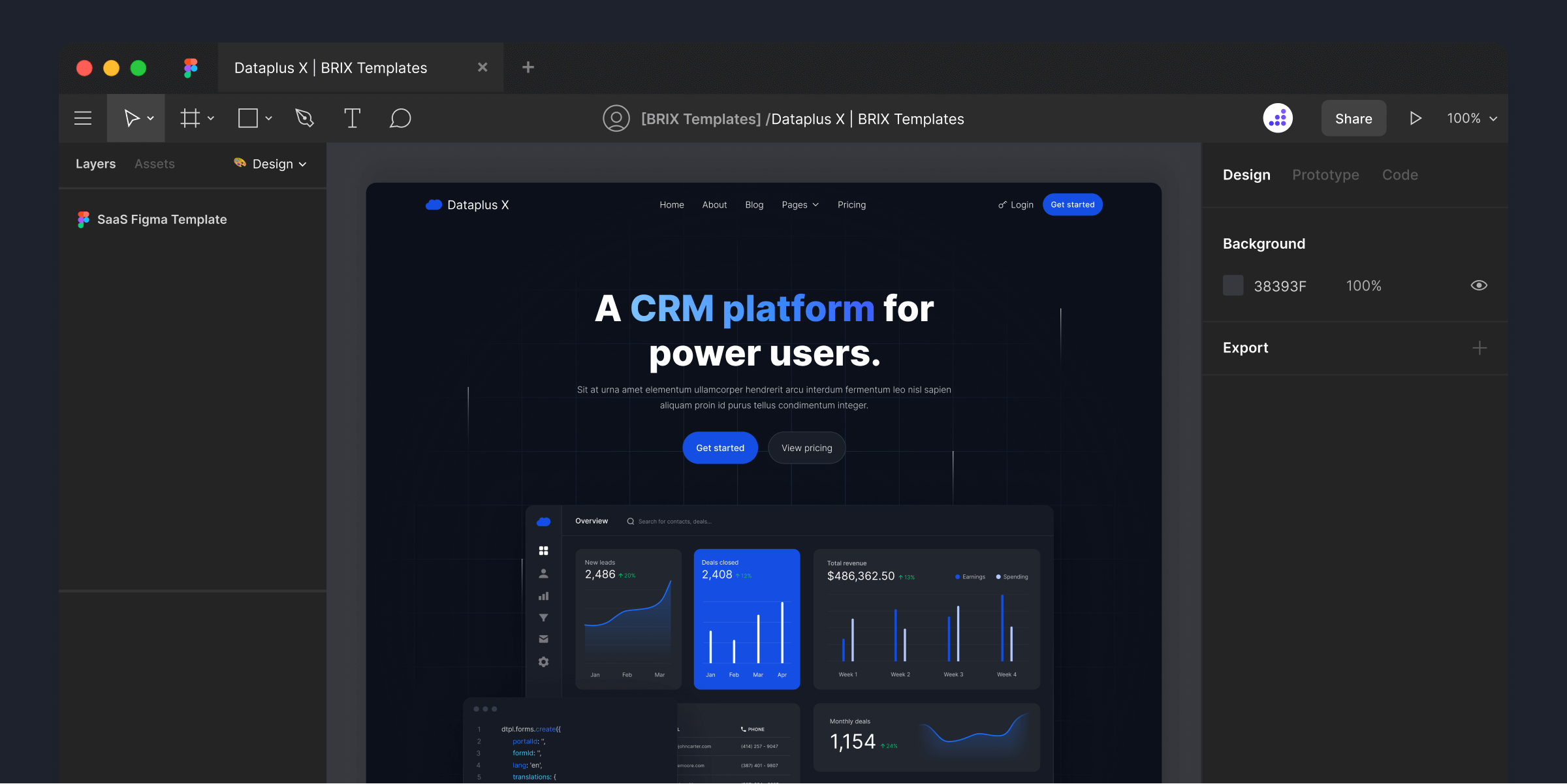 Dataplus X is a Dark Mode Tech Figma Template that is both aesthetically pleasing and highly functional. The color scheme is easy on the eyes, and the contrast of the elements is carefully chosen to provide an immersive user experience. Our team of experts has taken extra care to ensure that every design element is pixel-perfect and aligned to perfection.
The template is designed keeping in mind the needs of SaaS and Tech businesses, with features like customizable landing pages, interactive graphs, and much more. Dataplus X is a perfect fit for businesses that want to create an impact with their website design.
In conclusion, Dataplus X is the ultimate Dark Mode SaaS Figma Template designed to elevate the user experience of SaaS and Tech businesses. Get your hands on Dataplus X today and take the first step towards designing a website that stands out from the crowd!