Elevate Your Digital Presence with Dashdark X – The Ultimate Dark Mode Dashboard Figma Template!
In the dynamic world of SaaS and Software, a compelling online presence is non-negotiable. That's why we are excited to introduce Dashdark X, your gateway to a striking digital identity. This Dark Mode Dashboard Figma Template isn't just another tool; it's a design masterpiece meticulously crafted for SaaS and Software aficionados who appreciate the power of aesthetics.
Dashdark X, the Software Dashboard Figma Template, strikes the perfect balance between style and functionality. Its dark mode exudes sophistication, while its intuitive interface ensures seamless user experiences. With this SaaS Dashboard Figma Template, you have the ultimate toolkit to craft a website that truly reflects your brand's essence.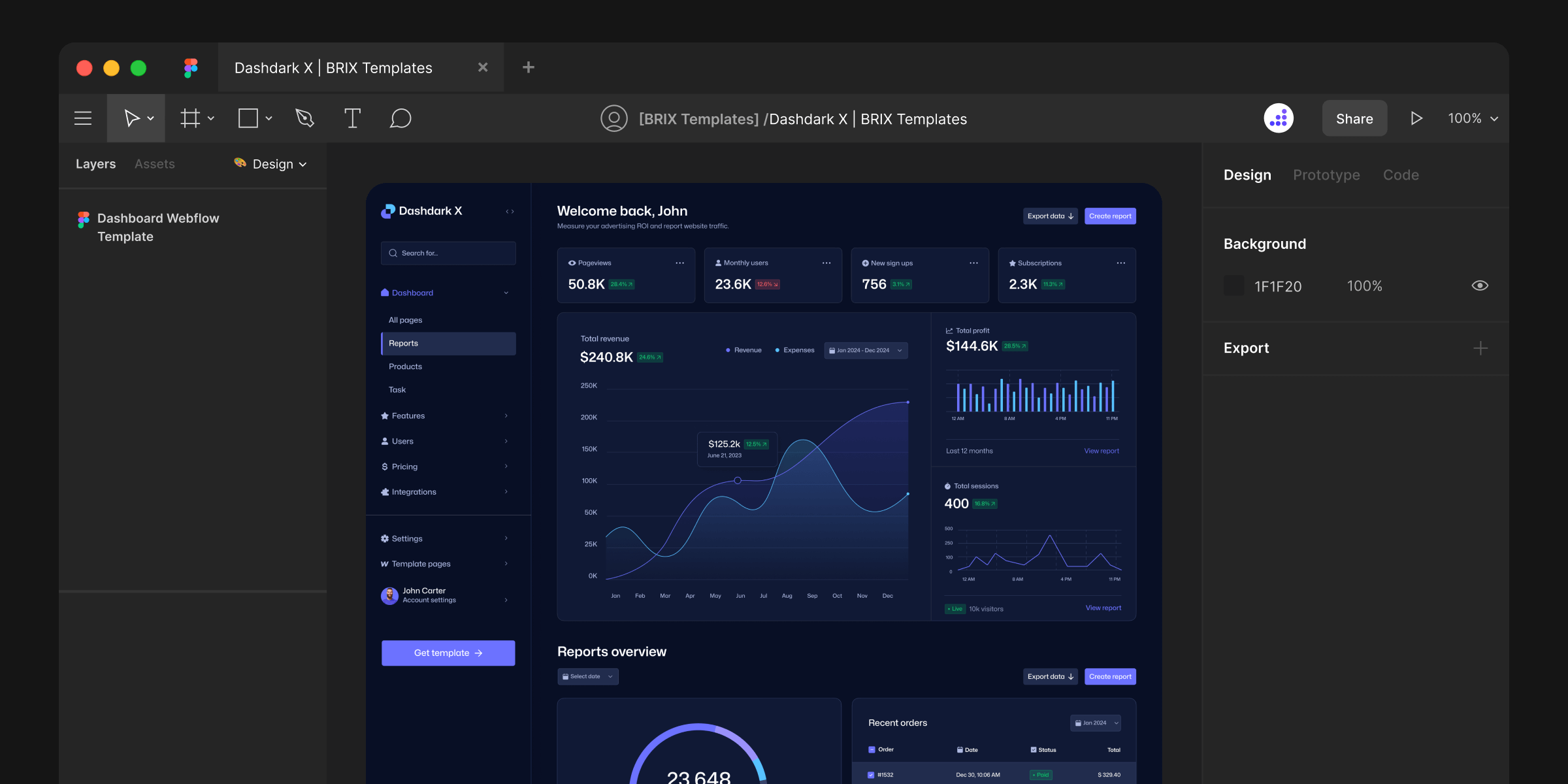 Whether you're a cutting-edge startup or an established software giant, Dashdark X empowers you to create a website that stands out in the digital landscape. Its carefully curated elements and sleek design elements guarantee an exceptional user journey.
Don't settle for ordinary; embrace the extraordinary with Dashdark X – The Dark Mode Dashboard Figma Template that defines the future of online branding for SaaS and Software businesses. Transform your digital identity today and set new standards in the industry. Your journey to a stunning online presence begins here.