Introducing Colorfolio X, our latest Design Portfolio Figma Template. This UI/UX Designer Figma Template is the perfect tool for any Portfolio or Graphic Designer Portfolio looking to showcase their work in a stunning and innovative way.
This Graphic Designer Portfolio Figma Template is the epitome of elegance and sophistication. With its clean lines and vibrant colors, it's sure to impress even the most discerning of clients. Whether you're a seasoned professional or just starting out in the world of design, Colorfolio X has everything you need to create a stunning online presence.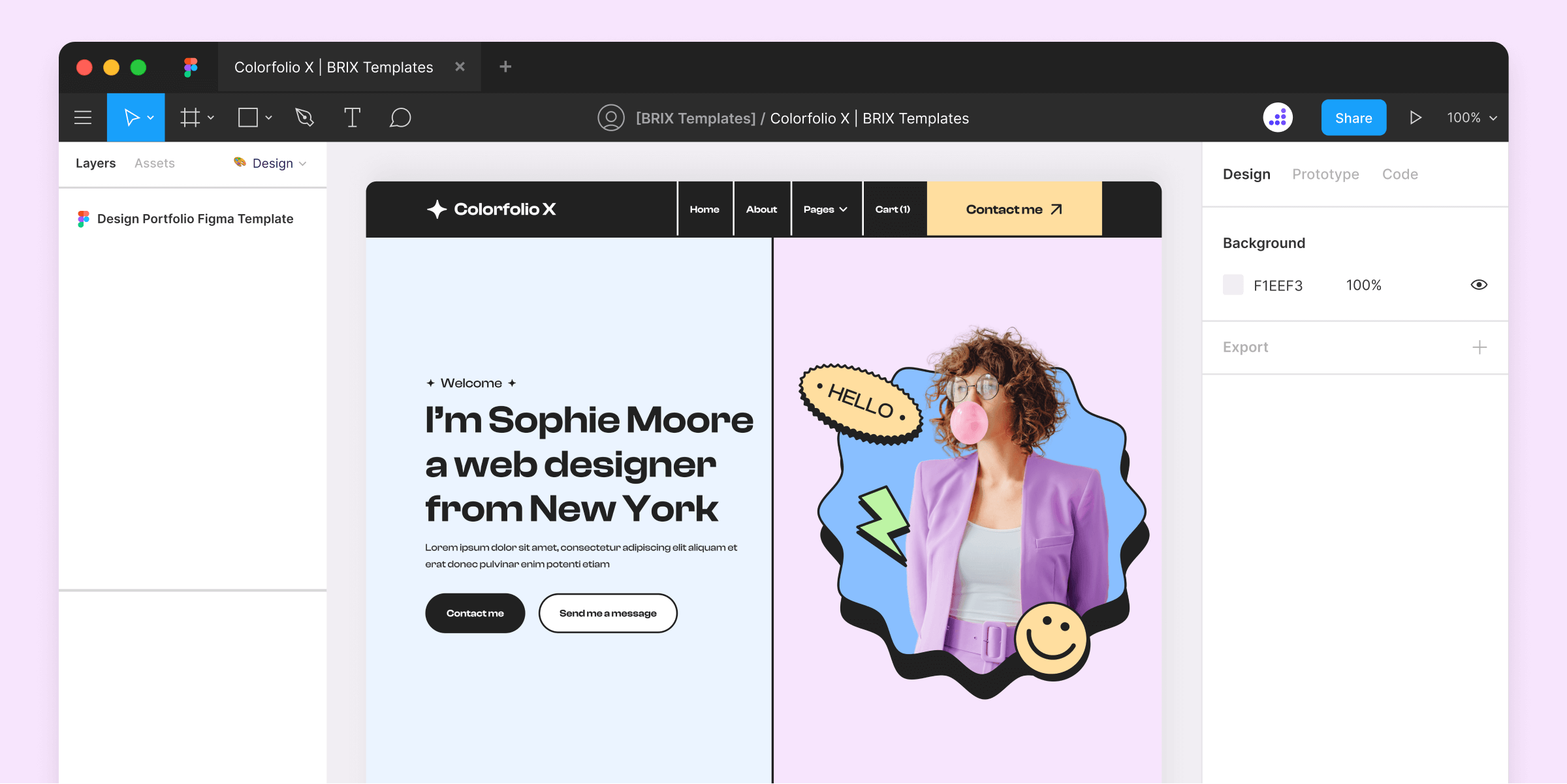 The template is incredibly easy to use, with a user-friendly interface that even a novice designer can navigate with ease. It comes packed with a range of features and customization options, including multiple layout options, font choices, and color palettes, allowing you to create a unique and personalized look that truly reflects your style.
Overall, Colorfolio X is the perfect Design Portfolio Figma Template for anyone looking to create a standout online portfolio. Whether you're a UI/UX Designer or a Graphic Designer, this template has everything you need to showcase your skills and creativity to the world. So why wait? Start designing your dream portfolio today with Colorfolio X.