Introducing Camera X – the ultimate Photography Figma Template, meticulously crafted to empower photographers and photo studios in designing a website for their business. This versatile template seamlessly blends form and function, ensuring that your website mirrors the artistry behind your lens.
Camera X is the epitome of user-friendly elegance, offering a tailor-made solution for photographers and videographers alike. With a sleek and intuitive interface, this Photographers Figma Template enables you to effortlessly create a stunning online portfolio that reflects your unique style and vision.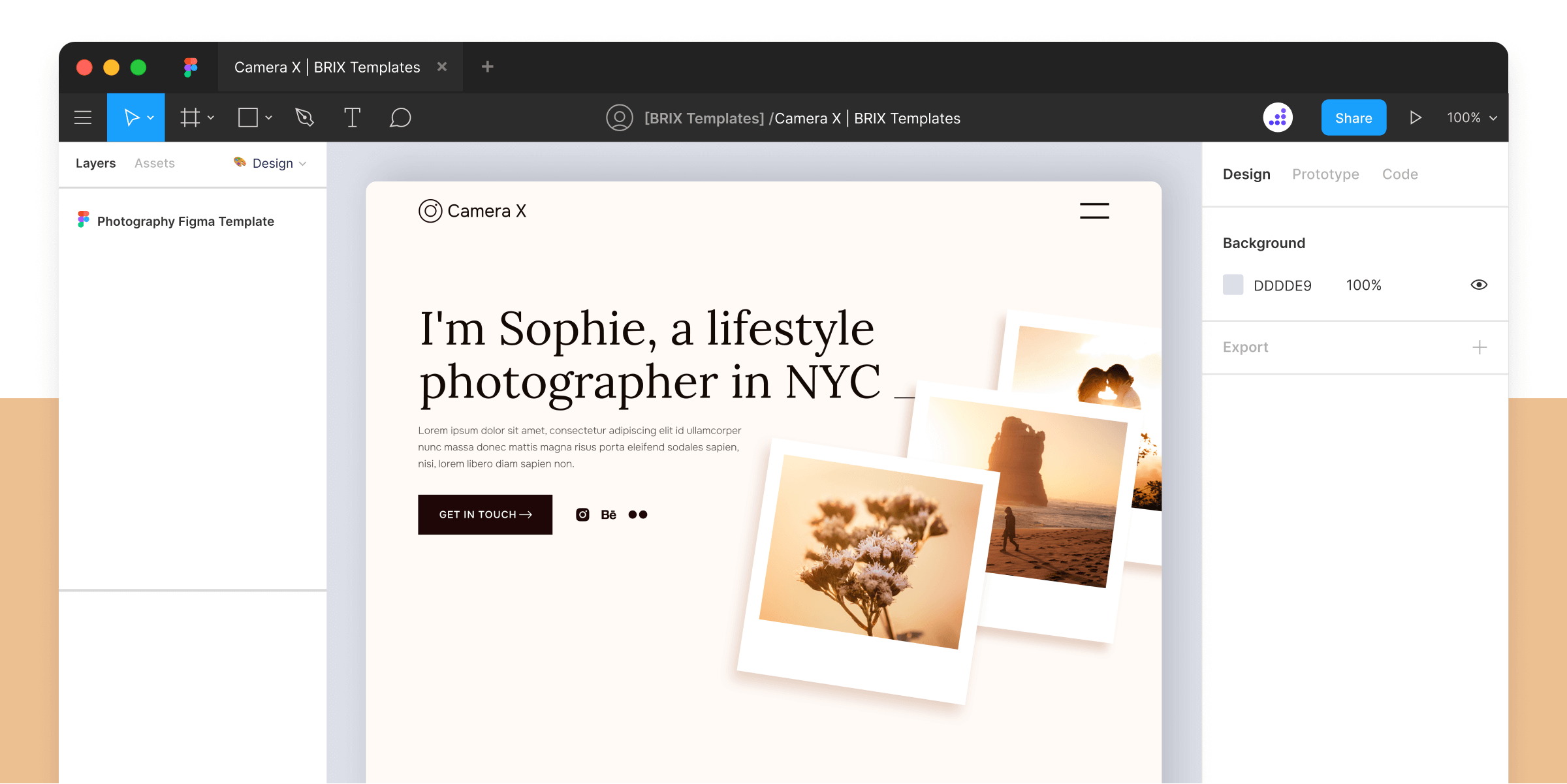 Whether you're a seasoned professional or just starting your journey, Camera X is your creative companion. With customizable sections for galleries, services, client testimonials, and a blog, this template ensures that your content shines through, engaging your audience and converting visitors into clients.
Designed with the utmost attention to detail, Camera X seamlessly adapts to your needs, offering a responsive design that looks impeccable on any device.
Unleash your creativity, amplify your online presence, and showcase your talent with Camera X. It's not just a template; it's your digital canvas for crafting the perfect online portfolio. Elevate your visual narrative with Camera X – the definitive choice for photographers and videographers who demand excellence in their online representation.