Forge the Future of Finance with Bnker X – The Ultimate Bank Figma Template!
In the rapidly evolving world of fintech startups and traditional banking, your online presence is the cornerstone of trust and innovation. Introducing Bnker X, the Bank Figma Template poised to reshape the way financial institutions and fintech trailblazers craft their digital identity. More than just a template, it's a game-changer for businesses aiming to set new standards in banking.
Bnker X, the Banking Figma Template, empowers you to create websites that blend tradition with cutting-edge technology. Whether you're a legacy bank or a disruptive neobank, this Neobank Figma Template equips you with the tools to design a website that exudes professionalism and innovation.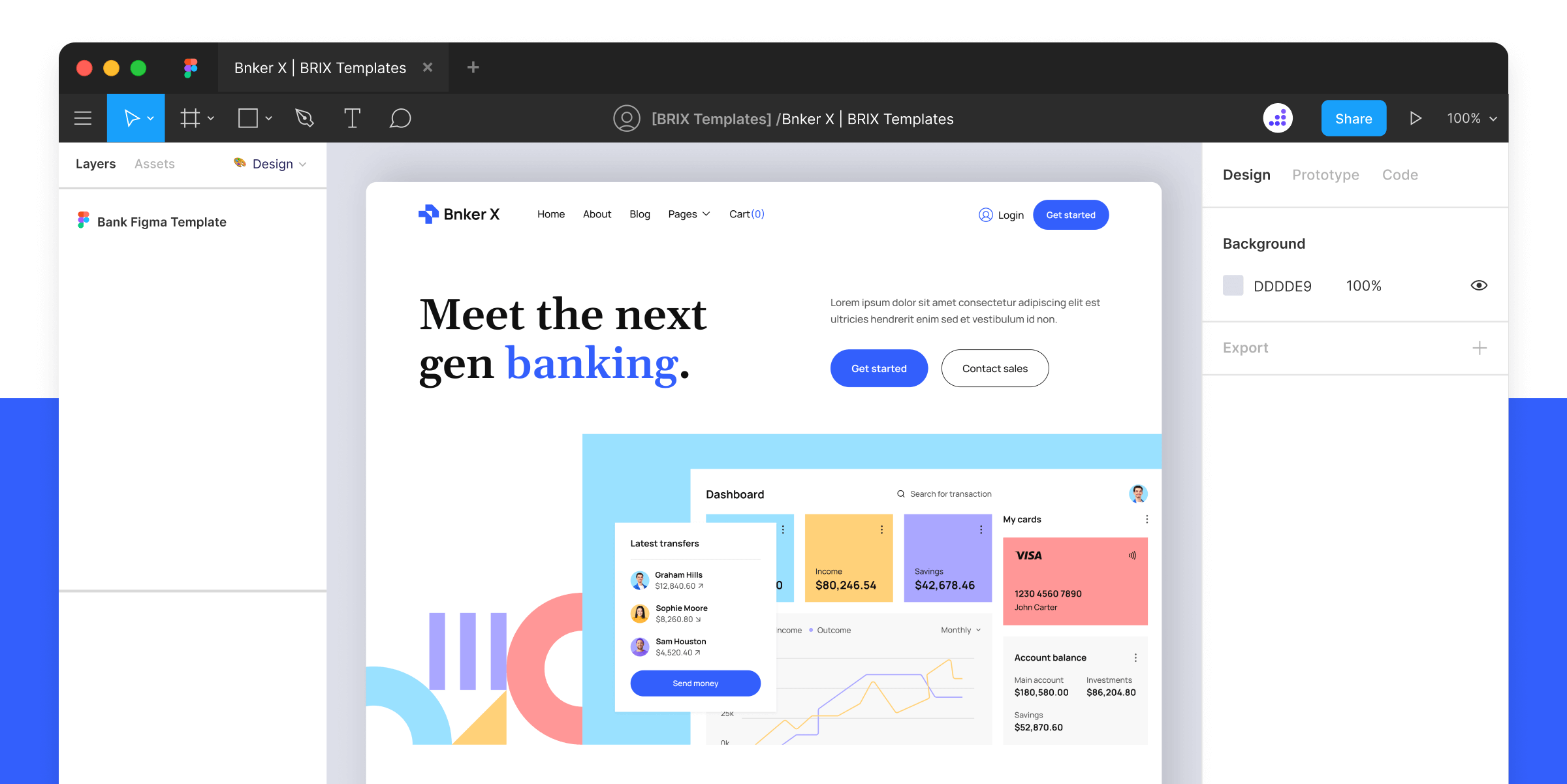 With Bnker X, you'll seamlessly combine sleek aesthetics with user-centric functionality, providing your audience with an exceptional digital banking experience. Showcase your financial services, simplify navigation, and instill confidence in your brand.
This Bank Figma Template is the bridge between the age-old principles of finance and the modern world of digital convenience.
Don't settle for the mundane; embrace the extraordinary with Bnker X – The Bank Figma Template poised to redefine online banking. Elevate your digital identity and set the bar higher in the world of fintech and finance. Your journey to a dynamic online presence starts here, where tradition meets innovation.