Introducing Beard X, the latest addition to our Barber Figma Template collection. This versatile design masterpiece is tailor-made to meet the needs of Men Hair Salon and Barbershop owners who seek to elevate their online presence.
Designed with utmost precision and attention to detail, Beard X embodies the essence of the modern man's grooming experience. With its sleek, sophisticated layout and intuitive user interface, this Barbershop Figma Template empowers business owners to showcase their services and expertise in the most captivating way possible.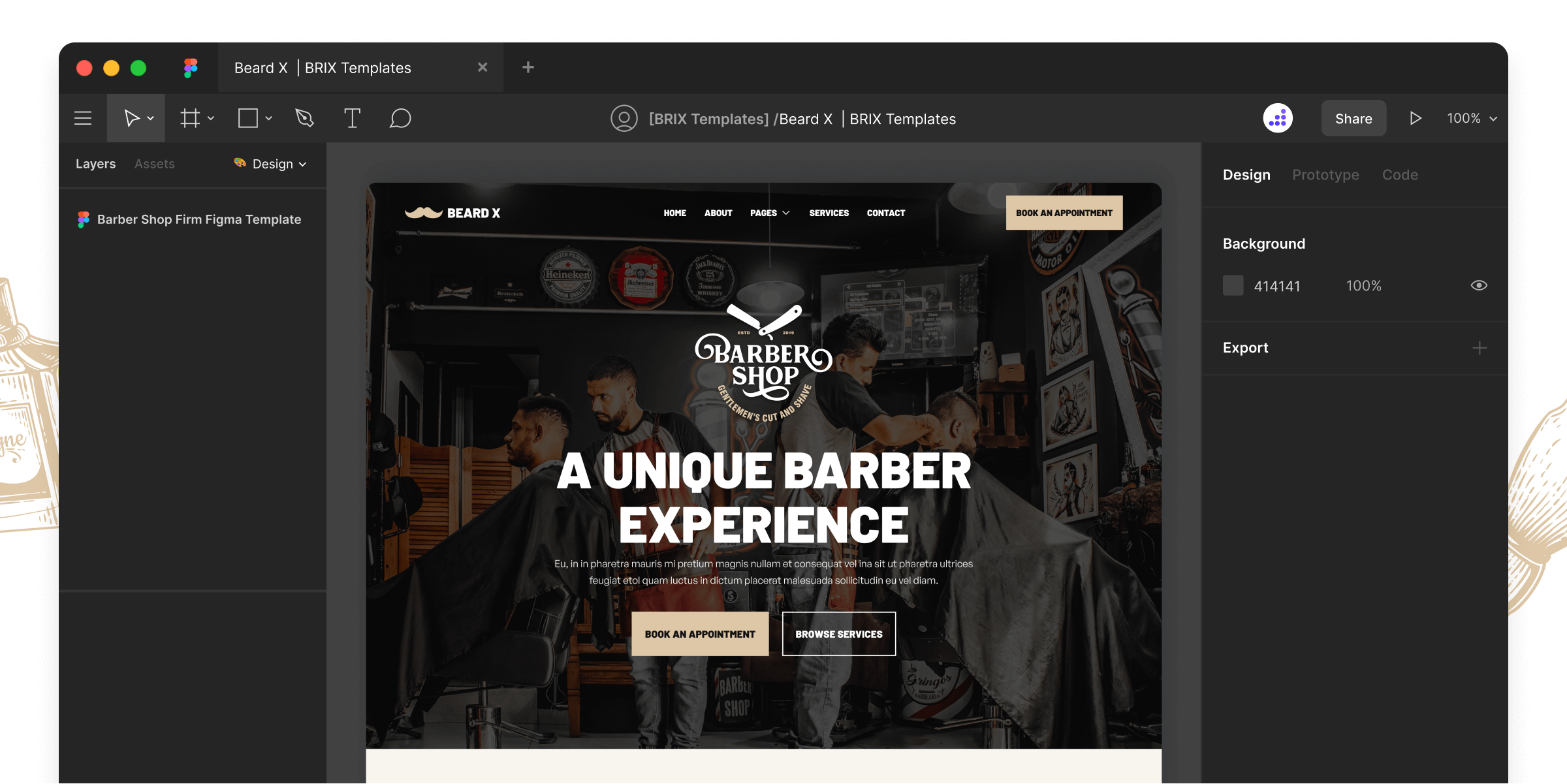 From the moment customers land on the website, they are greeted with a stylish, visually stimulating design that captures their attention and encourages them to explore more. The use of vivid, high-quality images and a thoughtful color scheme elevates the user experience and leaves a lasting impression.
Whether you're looking to promote your haircuts, grooming products, or appointment booking system, Beard X has got you covered. With its customizable design elements and easy-to-use Figma interface, creating a unique and personalized Men Hair Salon Figma Template has never been easier.
So, what are you waiting for? Join the Beard X revolution and take your barber shop or men hair salon to the next level with our cutting-edge design solutions.